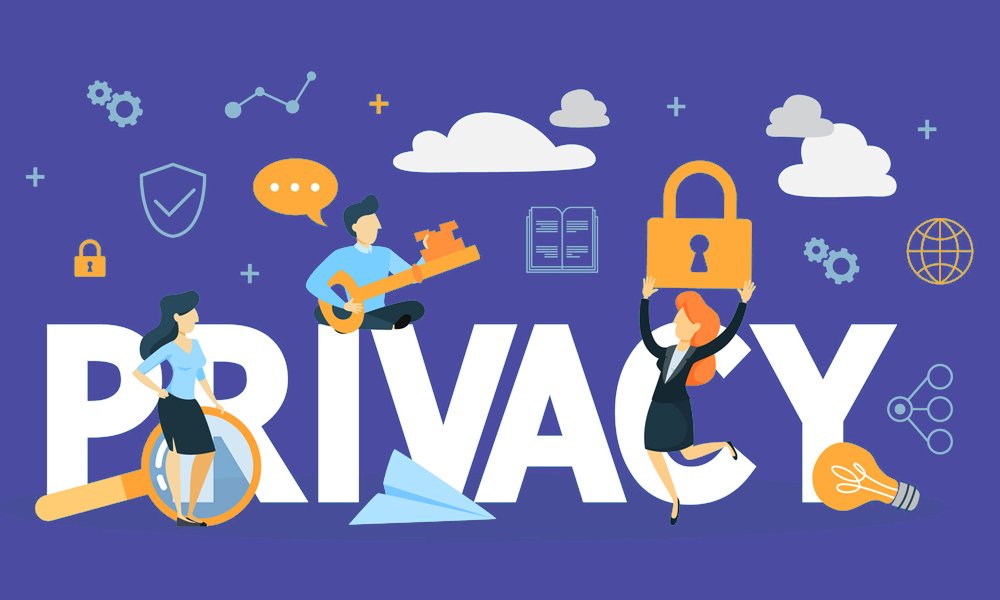 OUR COMMITMENT TO PRIVACY
Posted By:
Admin
Privacy Policy
Stem School is deeply committed to your right to privacy and takes your privacy seriously. We have very strict privacy policies and we strive to keep your personal information secure.
This Privacy Policy ('Privacy Policy') covers STEM School's treatment of personally identifiable information that STEM School collects when you are on the STEM School website (the 'Site'), and when you use STEM School's services.
We will NEVER sell or rent your name, email address or personal information to any third party except to fulfill your order, unless specifically authorized by you.
Only authorized employees may access your information.
All employees are required to adhere to our strict privacy policies and any employee who violates the Privacy Policy is subject to termination and other disciplinary measures, up to and including criminal prosecution for their violation.
Traffic Data and Information.
STEM School uses a number of internal and third-party methods to recognize visitor data like IP addresses and browser settings (collectively 'Visitor Data'). STEM School's internal servers and software automatically recognize Visitor Data. No Personally Identifiable Information (as defined below) is revealed in this process. The Site may also use Visitor Data to compile traffic data about the kind and types of visitors who use the Site at specific intervals (collectively 'Traffic Data').
From time to time, STEM School may use the standard cookie feature of major browser applications and third-party providers or employ internally developed cookies and tracking codes that allow STEM School to store a small piece of data on a visitor's computer about his or her visit to the Site. STEM School does not capture Personally Identifiable Information in cookies or use cookies to mine Personally Identifiable Information.
We may use Traffic Data information to analyze our Site traffic, but such information is not examined for Personally Identifiable Information. We may also use Traffic Data to help diagnose problems with our server, to administer our Site, or to display content according to your preferences. Traffic and transaction information may also be shared with business partners, affiliates, and/or advertisers on an aggregated and anonymous basis.
Personal Information.
STEM School obtains personal information such as email addresses and names. Such personal information is captured only when a visitor chooses to provide it to us either by filling out the contact us form, contacting us directly, or by creating a user account.
STEM School allows visitors to log on to the site and create an account using their social media accounts such as Facebook, Google, or Twitter. When a visitor uses their social media accounts to log onto stemschool.com, some personal information is retained in our database. These are limited to the visitors' names, email addresses, and profile images. No other information is retained.
You can request your user account be deleted and personal information be removed by
contacting us
. Please provide us your name and email address with your request.
Use of Personal Information.
STEM School, sometimes with third party assistance, may use your personal information to send you product offers or newsletters. Please be assured that we adhere to a strict anti spam policy, and you may opt out of our product offers or newsletters anytime you chose
Please note that Contact Data and Traffic Data are used to gather general statistics about our customers and visitors, respectively, to enhance the consumer experience on the Site. We may also use Demographic Data in a way that does not identify you specifically or allow you to be contacted but that provides collective information about our users. For example, we may inform third parties about the number of registered users, number of unique visitors, and the pages most frequently browsed.
Opting Out.
You may choose not to provide us with any Personally Identifiable Information or you may turn off cookies in your browser by changing its settings.
If you do not wish to receive information and/or promotional materials from STEM School or from our partners, you may choose to 'opt-out' from our mailing list on any one of the promotions or other materials we send.
If you would like to learn more or opt out of receiving online display advertising that is tailored to your interests, please visit the Networking Advertising Initiative at http://www.networkadvertising.org/managing/opt_out.asp or the Digital Advertising Alliance at http://aboutads.info/choices.
Website Areas Beyond STEM School's Control.
The Site may include interactive forums such as message boards and chat rooms. Please note that any Personally Identifiable Information disclosed in these areas is public and becomes public information. You should use caution when deciding to disclose your personal information in these forums.
Third-Party Websites and Third-Party Service Providers.
STEM School may maintain links to other websites, and other websites may maintain links to the Site. This Privacy Policy applies only to the stemschool.com site and not to any other websites accessible from STEM School or that you may use to access STEM School, each of which may have privacy policies that are materially distinct from this privacy policy. If you choose to visit other websites, STEM School is not responsible for the privacy practices or content of those other websites. It is your responsibility to review the privacy policies of those websites to confirm that you understand and agree with them.
We may work with third-party service providers that we do not own or control. Unless specifically authorized by you, we do not provide your personal information to any third-party service providers.
Third-Party Advertising at The Site. STEM School has third party vendors such as Google who provide advertising at the site. These vendors use
cookies
to serve these ads to you based on your visit to this and other sites on the internet. You may opt out of the use of the cookie by visiting
Google opt-out page
and
Network Advertising Initiative opt-out page
.
IF YOU BELIEVE THAT YOUR PRIVACY HAS BEEN BREACHED THROUGH THE USE OF OUR WEBSITE, PLEASE
NOTIFY US
IMMEDIATELY.