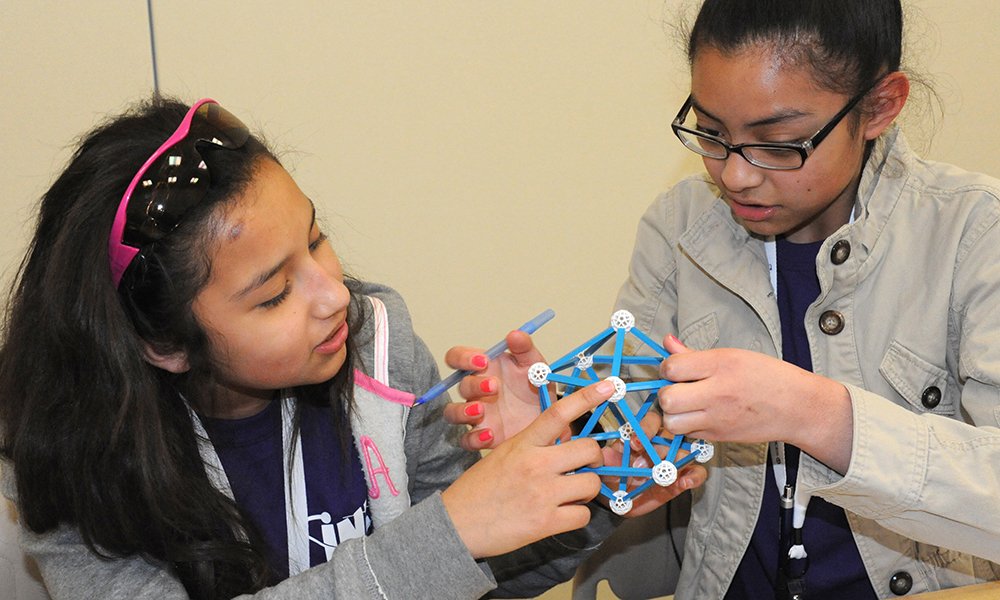 QUALCOMM THINKABIT LABS BREAKS CULTURAL BARRIERS
Posted By:
Admin
0 Comments
When girls and underprivileged youth have limited access to STEM learning experiences, it becomes difficult to prepare an adequate workforce to face future economic and environmental challenges. Qualcomm, a leading wireless technology company, is exposing children from all backgrounds to STEM careers. Their invention-based program, Thinkabit Lab, encourages students to take an interest in STEM.
Establishment of Thinkabit Lab
Qualcomm is a technology company with headquarters in San Diego, California. The company manufactures software, semiconductors, and other technologies that deliver wireless services. Qualcomm owns the patent to 5G and other mobile communications innovations.
Qualcomm's Corporate Responsibility strategy includes the advancement of STEM education. To this end, the company established Thinkabit Lab as one of its trademark initiatives in 2014. In 2015, it created pilot programs in three San Diego schools. Between 2016-2017, Qualcomm expanded the reach of Thinkabit Labs to libraries and universities and expanded to other sites across the United States. Between 2018-2019, Thinkabit Labs had 16 locations. In response to the Coronavirus pandemic in 2020, the program expanded its remote outreach and operated 40 virtual summer camps.
Purpose and Scope
Thinkabit Lab exposes youth to engineering and science careers at Qualcomm and other companies through its hands-on learning programs. By letting them engage in experiential learning activities, Thinkabit Labs allow kids to explore the kinds of projects they could work on as STEM professionals and the skills they could learn.
These experiences encourage students to envision the kinds of STEM jobs they might pursue. Children from all socioeconomic and cultural upbringings can visualize where they could fit in a world of innovation. More importantly, they can begin to understand how they use technology to solve real-world problems.
Dr. Gloria Bañuelos, Thinkabit Lab Lead, is passionate about advancing STEM education among youth, especially those in marginalized communities. According to Bañuelos, Thinkabit Lab takes a community-based approach to expand children's access to STEM opportunities. She also asserts that Qualcomm's involvement teaches students how to use wireless technology to address their communities' problems directly. In turn, students showing an interest in STEM can eventually transition into professionals who contribute to their economies.
Sample Thinkabit Lab Programs
Thinkabit Lab programs expose students to the industrial sectors relevant to their localities. Tech for Good was designed to advance all communities economically and socially through wireless communications. Students learn how tools like Bluetooth technologies can help solve local problems that have social and/or economic impacts.
In the AgTech for Good program, students in rural communities learn about the intersection of agriculture and technology. They identify agriculture-related problems in their community and use Bluetooth and other wireless innovations to invent solutions.
Girls can attend the Wearable Tech camp to gain hands-on engineering experience. When working with servo motors and LED lighting, students discover their interests and strengths as they invent new wearable technologies to address real-life needs.
As stated previously, part of the Thinkabit Lab outreach is through universities. Virginia Tech University's two Thinkabit Lab sites have conducted over 44 different camps and facilitated over 200 high school and college internships. The Thinkabit Lab at the University of Michigan Engineering Zone serves up to 30 students in the Detroit and Southeast Michigan area per day.
To reach students regardless of location, the online Thinkabit Lab Learning Center offers free resources for educators and parents who want to help students explore inventing. The Learning Center teaches users about wiring and programming a microcontroller. It also guides students and educators on how to use indicators and actuators in the design of new tools. Visitors to the site can access hardware kits and downloadable assembly guides in English and Spanish.
If we're going to meet the environmental and technological needs of the future, STEM education needs to be accessible to all youth, regardless of social or cultural background. When students get involved in programs like Thinkabit Lab, they can expand their knowledge of wireless technologies and learn about career tracks they never knew existed.
See also:
Legos and Legoland Make STEM More Fun with Play based Learning
Rich History of STEM Education in the United States
What is STEM Education