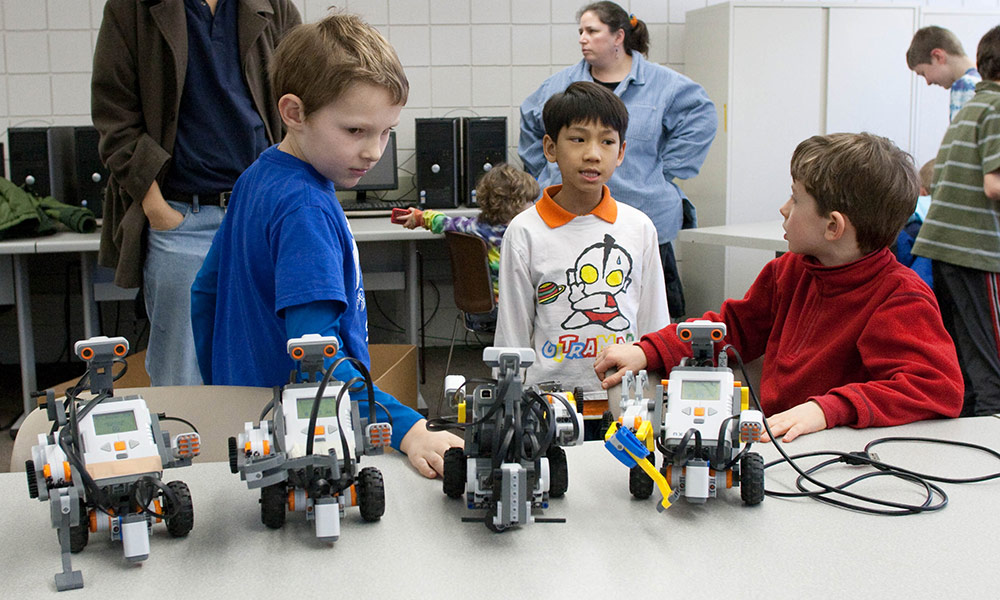 LEGOS AND LEGOLAND MAKE STEM MORE FUN WITH PLAY BASED LEARNING
Posted By:
Admin
0 Comments
Some kids are deeply fascinated by subjects like math, science, and technology. Even children who aren't naturally drawn to STEM likely enjoy building with blocks and taking things apart to see how they work. This is why the Legos brand has stood the test of time. Learning STEM subjects can be fun with Lego toys and field trips to one of the many Legoland parks worldwide.
Legos Toys Inspire STEM Learning
Although the Danish toy company has been around for about 90 years, Lego didn't create their famous interlocking bricks until the late 1950s. Developers behind the brand understand that play can be integral to learning about math and science. Even though STEM subjects can seem complicated and daunting for some children, toys that allow for creativity can make STEM more accessible to kids of all ages.

Most younger children enjoy taking things apart and building structures, which introduce basic engineering principles. Following a set of directions when constructing a toy car can also teach kids math and logic.

As they get older, children acquire more advanced analytical skills. When they build towers or more complicated designs, kids begin to ask questions about and engage in the world around them. Toys like Legos can encourage creativity and experimentation, which is what STEM teaches as well.

Lego established its Education division about 40 years ago and has developed toys to advance STEM education. They offer robotics kits and other Lego STEM toys that facilitate creative learning at school, getting both kids and adults interested in and excited about science. Lego also offers curricula, teacher training, and competitions to assist educators.

Lego offers STEM toys that teach skills ranging from basic to more advanced. Educators can take advantage of the products' programming tools, bricks, and lesson plans to promote critical thinking and creativity. For example, the company sells the Lego Duplo for building robots and Mindstorms, which helps children learn to code. The Lego Balloon Car Party Game provides a fun, party-oriented activity for creating air-powered toy vehicles. Although the Lego Education line is intended for the classroom, children can also use these products at home.
Legoland
British company Merlin Entertainments has taken the fun of Legos to new levels of interactive learning that can involve the whole family. Their Legoland chain of family theme parks, Discovery Centers, and waterparks are located in Asia, Europe, and North America.

Legoland emphasizes interactive experiences that promote learning and discovery. For example, theme park attendees can play with an Aquatune hydraulophone, an underwater pipe organ shaped like a Lego block. Others can construct Lego block dams in water flow channels.

Legoland offers classes and field trips that provide more organized learning experiences. Children can take part in a 45-minute Lego Mindstorms class to learn coding skills in a fun environment. Children can also interact with life-sized machines when taking part in Driving, Ballooning, or Flying school. Lego's various theme parks, such as Legoland Florida, provide hours of applied learning and fun-filled rides.

Play is the originator of problem-solving. Building things and taking them apart are activities integral to STEM education. The Legos brand exposes children and educators to play-based learning that can make science, math, and technology more exciting and accessible.
Also Read: