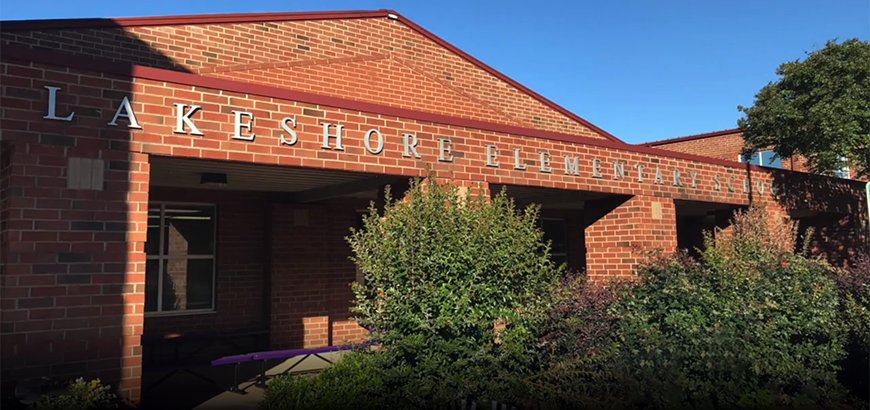 LAKESHORE ELEMENTARY SCHOOL
Location:
Mooresville, NC
Lakeshore Elementary School is a leading educational institution for regional Kindergarten through 5th Grade students. It has been recognized by the North Carolina Science, Mathematics and Technology (SMT) Education Center as a STEM (Science, Technology, Engineering and Mathematics) School of Distinction. This is the highest STEM education recognition within the state.

As of 2022, Lakeshore Elementary School educators focus on standard reading, writing and social studies in addition to STEM for approximately 700 students. The school has also been recognized as a Response to Intervention Exemplary School. Up to 12% of the student body is comprised of exceptional children and up to 5% are gifted academically and intellectually. Within classes, students at every level participate in flexible and cross-grade groups and career-focused group exercises. Class instruction is tailored specifically to each student's unique needs.

Lakeshore Elementary School's mission is to bring together the school, parents and community as partners through "collaboration, communication and trust" to improve student experiences and academic growth. The school's slogan is "Learning Equals Success." Administrators and teachers hope to create "lifelong learners and responsible citizens" through learning-centered and results-focused approaches. They believe in using the highest ethical standards, managing based on facts and continuous improvement.

Outside of basic education and STEM classes, students receive access to extensive in-class and after-school activities and clubs to supplement their learning by broadening their knowledge and skills. On the school's website, visitors can find a complete list of after-school opportunities. Current activities and clubs include Chess, Lakeshore Sprinters running club for boys, Girls on the Run running club for girls, Fire Safety Bowl, America's Battle of the Books, Honors Music Club, Robotics Team, International Math Olympiad for mathematically gifted school students, Outdoor Club and Lego Club. Additional extracurriculars and community events for students and their families include art shows, sports and cheer associations, camps and clinics, concerts, music festivals, picnics, family days and nights, raffles and fundraising challenges.

Lakeshore Elementary School also partners with parents, businesses and community members to offer student mentorship opportunities. Parents are welcome to train to become mentors. The school has invited guest speakers from a wide range of career fields to speak with students about a variety of topics, including diversity and inclusion, community, leadership and careers. Most recently, Minor League Baseball Rochester Red Wings' pitcher Cole Henry and motivational speaker, educator and musician Mickey Smith Jr. visited the school to engage and motivate students.