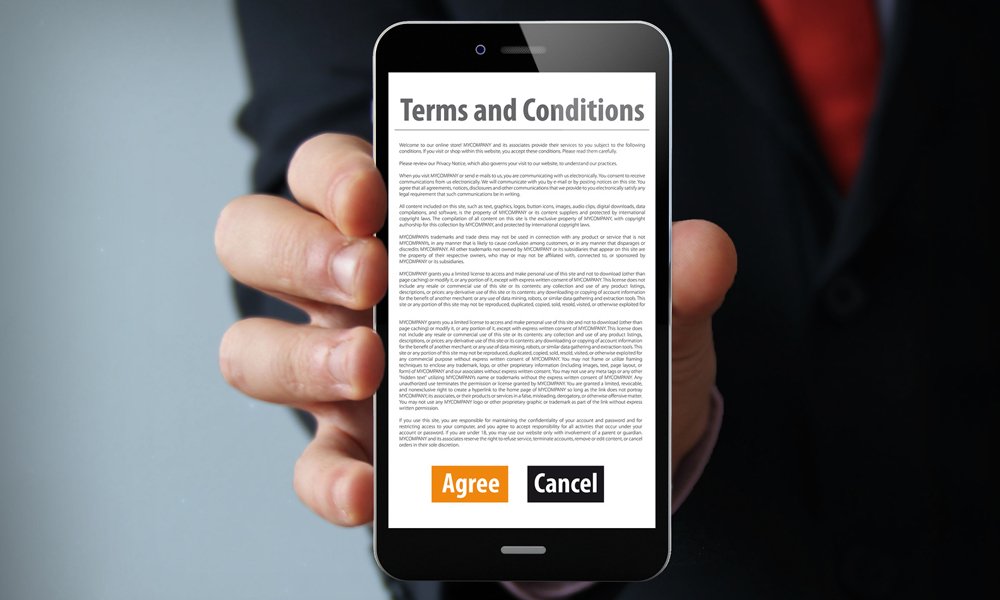 STEM SCHOOL TERMS OF USE
Posted By:
Admin
Terms of Use
PLEASE READ THESE TERMS OF USE CAREFULLY BEFORE USING THIS SITE.
By using the stemschool.com website (the "Site"), you agree to follow and be bound by these terms of use (the "Terms of Use") and agree to comply with all applicable laws and regulations. In these Terms of Use, the words "you" and "your" refer to each customer or site visitor, "we", us" and "our" refer to stemschool.com, and "Services" refers to all services provided by us.
It is your responsibility to review these terms of Use periodically. If at any time you find these terms of Use unacceptable or if you do not agree to these terms of Use, please do not use this Site. We may revise these terms of Use at any time without notice to you. If you have any questions about these Terms of Use, please ontact us.
YOU AGREE THAT BY USING THE SITE AND THE SERVICES YOU ARE AT LEAST 13 YEARS OF AGE. IF YOU ARE UNDER THE AGE OF 13, THEN PLEASE DO NOT ACCESS OR USE THIS WEBSITE AT ANYTIME OR IN ANY MANNER.
stemschool.com provides an online portal to give visitors a general understanding of STEM Education and to provide a listing of schools that might be able to assist students with their specific education needs. To that extent, the site includes general information on commonly encountered on STEM related issues. STEM School's services also include references to educational resources that are commonly available. At no time do we garantee that your child will be accepted or by any school referenced at this site, or your child's educational needs might be met. If you contact us, any information provided by one of our staff should be construed as opinion and not advice. STEM School and its services are not substitutes for the advice of an educator.
STEM School strives to keep its information current and up-to-date. However, because the regulations governing education changes rapidly, STEM School cannot guarantee that all of the information on the Site is completely current. Furthermore, the information contained on the Site is not advice and is not guaranteed to be correct, complete or up-to-date. Therefore, if you need advice for your specific problem, or if your specific problem is too complex to be addressed by our tools, you should consult a state licensed educator.
STEM School has certain school access services and introduce our visitors to educators through various methods, including but not limited to our school directory listings, our newsletters, third party referral services. At no time is an educator-student relationship fostered or created with STEM School through the performance of any such services.
This Site is not intended to create any educator-student relationship, and your use of STEM School does not and will not create an educator-student relationship between you and STEM School.
1. Privacy Policy. STEM School respects your privacy and permits you to control the treatment of your personal information. A complete statement of STEM School's current Privacy Policy can be found by clicking here. STEM School's Privacy Policy is expressly incorporated into this agreement by reference.
In connection with the use of certain STEM School products or services, you may be asked to provide personal information in a questionnaire, application, form or similar document or service. This information will be protected pursuant to our Privacy Policy. In addition, you grant STEM School a worldwide, royalty-free, nonexclusive, and fully sublicensable license to use, distribute, reproduce, modify, publish and translate this personal information solely for the purpose of enabling your use of the applicable service. You may revoke this license and terminate STEM School's rights at any time by contacting us.
2. Ownership. This Site is owned and operated by STEM School. All right, title and interest in and to the materials provided on this Site, including but not limited to information, documents, logos, graphics, sounds and images (the "Materials") are owned either by STEM School or by our respective third party partners ("Third Party Providers"). Except as otherwise expressly provided by STEM School, none of the Materials may be copied, reproduced, republished, downloaded, uploaded, posted, displayed, transmitted or distributed in any way and nothing on this Site shall be construed to confer any license under any of STEM School's intellectual property rights, whether by estoppel, implication or otherwise. Any rights not expressly granted herein are reserved by STEM School.
3. Limited Permission to Download.
STEM School hereby grants you permission to download, view, copy and print the Materials on any single, stand-alone computer solely for your personal, informational, non-commercial use provided that:
The Materials are not used on any other website or in a networked computer environment.
The Materials are not modified in any way.
This permission terminates automatically without notice if you breach any of the terms or conditions of these Terms of Use. On any such termination, you agree to immediately destroy any downloaded or printed Materials. Any unauthorized use of any Materials contained on this Site may violate copyright laws, trademark laws, laws of privacy and publicity and communications regulations and statutes.
4. Links to Third Party Sites. This Site may contain links to websites controlled by parties other than STEM School (each a "Third Party Site"). STEM School works with a number of partners and affiliates whose sites are linked with STEM School. STEM School is not responsible for and does not endorse or accept any responsibility for the availability, contents, products, services or use of any Third Party Site, any website accessed from a Third Party Site or any changes or updates to such sites. STEM School makes no guarantees about the content or quality of the products or services provided by such sites. STEM School is not responsible for webcasting or any other form of transmission received from any Third Party Site. STEM School is providing these links to you only as a convenience, and the inclusion of any link does not imply endorsement by STEM School of the Third Party Site. You acknowledge that you bear all risks associated with access to and use of content provided on a Third Party Site and agree that STEM School is not responsible for any loss or damage of any sort you may incur from dealing with a third party. You should contact the site administrator for the applicable Third Party Site if you have any concerns regarding such links or the content located on any such Third Party Site.
5. Additional Terms. Some STEM School services may be subject to additional posted guidelines, rules or terms of service ("Additional Terms") and your use of such Services will be conditioned on your agreement to the Additional Terms. If there is any conflict between these Terms of Use and the Additional Terms, the Additional Terms will control for that Service, unless the additional terms expressly state that these terms of Use will control.
6. Reviews, Comments, Communications, and Other Content. At various locations on the Site, STEM School may permit visitors to post ratings, reviews, comments, and other content (the "User Content"). Contributions to, access to and use of the User Content is subject to this paragraph and the other terms and conditions of these Terms of Use.
Rights and Responsibilities of STEM School:
STEM School is not the publisher or author of the User Content. STEM School takes no responsibility and assumes no liability for any content posted by you or any third party.
STEM School has the right (but not the obligation), in our sole and absolute discretion, to edit, redact, remove, re-categorize to a more appropriate location, or otherwise change any User Content.
STEM School reserves the right to refuse service to anyone and to cancel user access at any time.
Rights and Responsibilities of STEM School Users or Other Posters of User Content:
You are legally and ethically responsible for any User Content - writings, files, pictures or any other work - that you post or transmit using any STEM School service that allows interaction or dissemination of information. In posting User Content, you agree that you shall not submit any content:
That is known by you to be false, inaccurate or misleading;
That infringes anyone's copyright, patent, trademark, trade secret or other proprietary rights or rights of publicity or privacy.
That is, or may reasonably be considered to be, defamatory, libelous, hateful, racially or religiously biased or offensive, unlawfully threatening or unlawfully harassing, or advocates or encourages illegal conduct harmful to any individual, partnership or corporation.
That includes advertisements, spam, or content for which you were compensated or granted any consideration by any third party;
That includes information that references other websites, addresses, email addresses, phone numbers, or other contact information;
That contains any computer virus, worms, or other potentially damaging computer programs or files;
That otherwise violates these Terms of Use.
You grant STEM School a perpetual, irrevocable, royalty-free, transferable right and license to use, copy, modify, delete in its entirety, adapt, publish, translate, create derivative works from, sell, distribute, and/or incorporate such content into any form, medium, or technology throughout the world without compensation to you. You have the right to remove any of your works from User Content at any time.
You are not required to provide your real name when signing up as a user of STEM School. STEM School permits anonymous or pseudonymous accounts. Any user may request that such member's email address be hidden to provide for additional privacy.
STEM School allows parents, teachers, students, or anyone else who has had a recent, direct experience with a school to share their positive or negative experience as a review of that school. STEM School reserves the right to edit or delete the review if it finds the review in violation of editorial guidelines. By submitting your email address in connection with your rating and review, you agree that STEM School may use your email address to contact you about the status of your review and other administrative purposes. When writing a review of a school, you agree that:
You will not use obscenities, hateful, insulting, or otherwise inappropriate language.
You will not name any specific individual at the school and respect their need for safety and privacy.
You will not make any accusations that someone at the school has committed a crime.
You will not make any threats against the school, teachers, or students.
You will not provide outdated information about the school and your review is based on your own recent experience.
7. NO WARRANTY.
THE SITE AND ALL MATERIALS ON OR THROUGH YOUR USE OF THE SITE ARE PROVIDED ON AN "AS IS" AND "AS AVAILABLE" BASIS. TO THE FULLEST EXTENT PERMITTED BY LAW, STEM School EXPRESSLY DISCLAIMS ALL WARRANTIES OF ANY KIND, WHETHER EXPRESS OR IMPLIED, INCLUDING BUT NOT LIMITED TO IMPLIED WARRANTIES OF MERCHANTABILITY, FITNESS FOR A PARTICULAR PURPOSE, TITLE AND NON-INFRINGEMENT.
STEM School MAKES NO WARRANTY THAT:
THE SITE OR THE MATERIALS WILL MEET YOUR REQUIREMENTS.
THE SITE OR THE MATERIALS WILL BE AVAILABLE ON AN UNINTERRUPTED, TIMELY, SECURE OR ERROR-FREE BASIS.
THE RESULTS THAT MAY BE OBTAINED FROM THE USE OF THE SITE, OR ANY MATERIALS OFFERED THROUGH THE SITE, WILL BE ACCURATE OR RELIABLE.
THE QUALITY OF ANY PRODUCTS, SERVICES, INFORMATION OR OTHER MATERIAL PURCHASED OR OBTAINED BY YOU THROUGH THE SITE OR IN RELIANCE ON THE MATERIALS WILL MEET YOUR EXPECTATIONS.
OBTAINING ANY MATERIALS THROUGH THE USE OF THE SITE IS DONE AT YOUR OWN DISCRETION AND AT YOUR OWN RISK. STEM SCHOOL SHALL HAVE NO RESPONSIBILITY FOR ANY DAMAGE TO YOUR COMPUTER SYSTEM OR LOSS OF DATA THAT RESULTS FROM THE DOWNLOAD OF ANY CONTENT, MATERIALS OR INFORMATION.
8. LIMITATION OF LIABILITY. IN NO EVENT SHALL STEM SCHOOL, OUR OFFICERS, DIRECTORS, EMPLOYEES OR AGENTS BE LIABLE FOR ANY INDIRECT, PUNITIVE, SPECIAL, INCIDENTAL OR CONSEQUENTIAL DAMAGE (INCLUDING BUT NOT LIMITED TO LOSS OF BUSINESS, REVENUE, PROFITS, USE, DATA OR OTHER ECONOMIC ADVANTAGE), HOWEVER IT ARISES, WHETHER IN AN ACTION OF CONTRACT, NEGLIGENCE OR OTHER TORTIOUS ACTION, OR ARISING OUT OF OR IN CONNECTION WITH THE USE OR INABILITY TO USE THIS SITE OR MATERIALS AVAILABLE FROM THIS SITE, EVEN IF STEM SCHOOL HAS BEEN PREVIOUSLY ADVISED OF THE POSSIBILITY OF SUCH DAMAGE. IF YOUR USE OF MATERIALS FROM THIS SITE RESULTS IN THE NEED FOR SERVICING, REPAIR OR CORRECTION OF EQUIPMENT OR DATA, YOU ASSUME ANY COSTS THEREOF.
9. Indemnification. You agree to defend, indemnify and hold harmless STEM School, our officers, directors, shareholders, employees and agents from and against any and all claims, liabilities, damages, losses or expenses, including reasonable attorneys' fees and costs, arising out of or in any way connected with your access to or use of the Site and the Materials.
10. Unsolicited Submissions. Except as may be required in connection with your use of STEM School Services, STEM School does not want you to submit confidential or proprietary information to us through this Site. All comments, feedback, information or material submitted to STEM School through or in association with this Site shall be considered non-confidential and STEM School's property. By providing such submissions to STEM School you hereby assign to STEM School, at no charge, all worldwide right, title and interest in and to the submissions and any intellectual property rights associated therewith. STEM School shall be free to use and/or disseminate such submissions on an unrestricted basis for any purpose. You acknowledge that you are responsible for the submissions that you provide, including their legality, reliability, appropriateness, originality and content.
11. Compliance with Intellectual Property Laws. When accessing STEM School, you agree to obey the law and you agree to respect the intellectual property rights of others. Your use of the Service and the site is at all times governed by and subject to laws regarding copyright, trademark and other intellectual property ownership. You agree not to upload, download, display, perform, transmit or otherwise distribute any information or content in violation of any third party's copyrights, trademarks or other intellectual property or proprietary rights. You agree to abide by laws regarding copyright ownership and use of intellectual property, and you shall be solely responsible for any violations of any relevant laws and for any infringements of third party rights caused by any content you provide or transmit or that is provided or transmitted using your STEM School user account.
STEM School has adopted a policy that provides for the immediate removal of any content, article or materials that have infringed on the rights of STEM School or of a third party or that violate intellectual property rights generally. STEM School's policy is to remove such infringing content or materials and investigate such allegations immediately.
12. Inappropriate Content.
When accessing the Site or using STEM School's services, you agree not to upload, download, display, perform, transmit or otherwise distribute any content that:
Is libelous, defamatory, obscene, pornographic, abusive or threatening.
Advocates or encourages conduct that could constitute a criminal offense, give rise to civil liability or otherwise violate any applicable local, state, national or foreign law or regulation.
Advertises or otherwise solicits funds or is a solicitation for goods or services.
STEM School reserves the right to terminate or delete such material from its servers. STEM School will cooperate fully with any law enforcement officials or agencies in the investigation of any violation of these Terms of Use or of any applicable laws.
13. Personal Use. The site is made available for your personal use on your own behalf.
14. Children. Children under the age of 13 are not eligible to use the Site and we ask that they do not submit any personal information to us. We also ask that minor unders the age of 18 ask their parents consent before using this Site.
15. Governing Law; Venue. By using this Site, you expressly agree that your rights and obligations shall be governed by and interpreted in accordance with the laws of the State of California, excluding its choice of law rules.
16. Copyrights. All Site design, text, graphics, the selection and arrangement thereof, Copyright ©, stemschool.com. ALL RIGHTS RESERVED.
17. Trademarks. STEM School, stemschool.com, logo, all images and text, and all page headers, custom graphics and button icons are service marks, trademarks and/or trade dress of STEM School. All other trademarks, product names and company names or logos cited herein are the property of their respective owners.
18. Acknowledgement. BY USING STEM SCHOOL'S SERVICES OR ACCESSING THE STEM School SITE, YOU ACKNOWLEDGE THAT YOU HAVE READ THESE TERMS OF USE AND AGREE TO BE BOUND BY THEM.