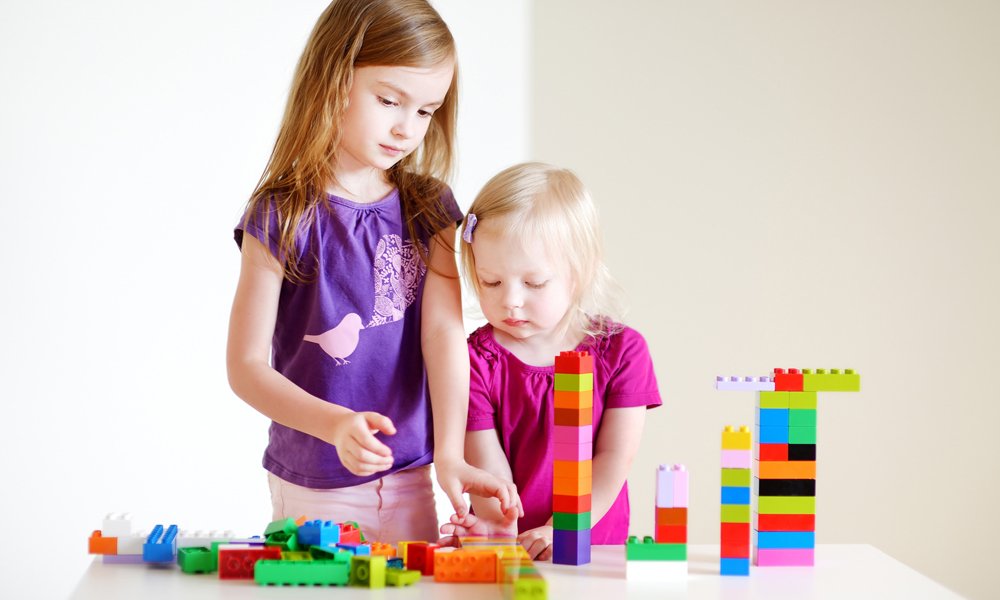 INTRODUCE CHILDREN TO STEM EDUCATION WITH STEM TOYS
Posted By:
Mantha
0 Comments
STEM education is a concept that has been discussed repeatedly for the past several years. There are three groups of people when it comes to STEM related topics: the advocates that will support any aspect of STEM, the naysayers that will stand against anything that STEM stands for or promotes, and those who believe in STEM initiatives but cannot fully back them because they leave out key components that make life livable such as history, writing, music, physical education, and home economics.
Regardless of which of the three groups you personally affiliate with, you are sure to understand that there is in-fact a long list of benefits surrounding STEM. It is a concept that is still under construction. That's why it is more important than ever to highlight the many great things STEM education offers and get children excited about this topic using their favorite tools; Toys!
STEM Toys That All Kids Will Enjoy
STEM toys are known for promoting science, technology, engineering, and mathematics, just as they should. All children, regardless of whether they are naturally inquisitive towards STEM related topics or not, can benefit from the learning process these toys can put them through. Let's explore just a few of these toys in detail.
This first STEM toy comes in two pieces. The first piece listed here is the Osmo Starter Kit. This toy encourages children to think critically and use social skills to interact with the game system. Children can recreate what they see on-screen or transfer what they are doing into the screen using a touch-sensitive pad.
Some of the advantages of this toy include:
This game system is suitable for all ages, including adults.
Set comes with reflector, base, and Words, Masterpiece, Tangram and Newton Games
Works with all iPads:
The four games that can be played on this system can all be downloaded from iTunes free of charge.
Only two of the four games that can be played on this system require physical pieces.
Add-on games can be purchased to further a child's exploration of science, technology, engineering, and mathematics concepts.
This STEM toy is an addition to the toy listed above. This is just one of the many add-ons that can expose students to build technology and understand coding.
Some of the advantages of this toy include:
Students as young as 5 can learn the basics of computer coding and programing.
Requires children to solve problems around obstacles to advance on the game.
This is a digital toy. With electronics flooding the market, this is an educational, fun alternative to typical video games that are played by children in the same age bracket.
The character programed by children to perform certain actions eats strawberries, a healthy food and an excellent subtle message.
This kit will teach children how to make products that they use in everday life; lip balms! The SmartLab Toys All-Natural Lip Balm Boutique will teach your child how to mix simple all-natural ingredients together to create a useable product that they keep for themselves or create as gifts for others.
Some of the advantages of this toy include:
There are 6 brightly colored lip balm containers that can be reused once the product runs out.
Kids can also create lotion bars in addition to lip balms.
Beeswax is included, but students and parents are encouraged to explore other all-natural products to create even more lip balms and lotions in the future.
The containers included are small enough to fit in backpacks and small sized gift boxes if given away as gifts.
The fact sheet included on the back of the package will help inform students of the benefits of the products that they are creating.
This STEM toy will please parents who wish to incorporate art into their child's play toys without the hassle of cleaning up messy paints and markers. This kit utilizes the student's ability to build and create 3D structures using clear, magnetic, multi-shaped building tiles.
Some of the advantages of this toy include:
The clear magnetic pieces are colorful and will build your child's recognition of color.
There is no wrong way to build using these magnetic tiles. Any shape that a child can imagine can be recreated.
Promotes the building aspect of engineering in STEM.
This is a multi-piece toy that multiple parents, kids, teachers, and loved ones can play all at the same time.
This product is suitable for children as young as 3 years old.
Multiple kits can be put together to increase the number of pieces, sizes of projects, and variety of colors for even more fun.
This STEM toy is so popular, it has well over 2 thousand reviews on amaon.com and still comes out on top with a five-star rating. Very few items, regardless of category, ever reach this kind of star status with so many reviews. Let's explore it just a bit.
This Discovery kit was created to grow with your child. There are more than 60 working pieces and over 300 projects written in detail for your child to create. The projects are listed progressively so that your child will have hours of projects that push them to advance. The creators of this Discovery kit recommend the product for children between the ages of 8 and 15.
Some of the advantages of this toy include:
There are upgrade kits available.
The cost of this kit is under $50 and will provide hours of fun.
The projects in the kit are useful with relevant projects such as: doorbells, radios, and even burglar alarms.
There are zero additional tools necessary to put together these projects.
The product can be delivered in frustration-free packaging.
The projects replicate modified real-life building techniques used to create the technology that your child uses every day.
STEM education is already a regular part of your child's life to some degree. It is a concept that is developing and being marketed towards young children every day. While not all students will graduate from high school and go on to college to study chemical engineering or medicine, they will all likely have a computer, file taxes at some point in their life, and own a phone with advanced technical features. Exposing your child to the toys listed above or many other similar products in the market at an early age will ensure they are introduced to new ways of critical thinking.