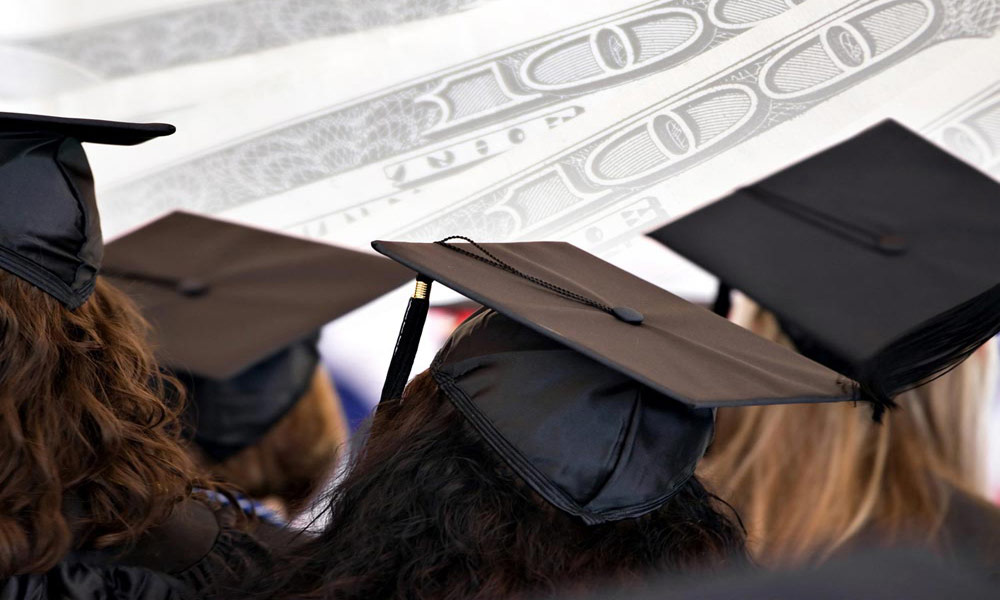 2014 GRANTS FOR STEM TEACHERS
Posted By:
John Freeman
0 Comments
Everyone wants students to perform better in STEM subjects so that they can supply the STEM workers, which will be the backbone of the future economy. Research shows that excellent teachers that are well-prepared to educate and are knowledgeable in their field do better jobs empowering students for their futures than less well-prepared teachers. Thus, there has been a push to fix the STEM teacher shortage by encouraging new teachers to pursue a STEM education career while having current teachers go back to school for additional degrees and educational opportunities.
While these are good things, the cost can be prohibitive to many educators who want to further their skills but simply cannot afford to. It's to this end that Stemschool.com will be putting together an occasional list of grants available to STEM educators to further their educational opportunities. This is by no means an exhaustive list, but this can give teachers, students and administrators in the field a feel for the sorts of opportunities that are available for those who want to pursue a career in STEM education.
Teachers do not have to go on this journey alone. School systems and STEM schools around the country are supporting these professionals as they gain new skills to better serve their students. However, this emotional and professional support is matched best when they have the resources to pursue their educational goals without the burden of debt.
Government Grants
There are several opportunities available from the government that may allow some teachers to pursue a STEM education degree. These include:
The primary funding for government scholarships for STEM educators comes from the Robert Noyce Teacher Scholarship Program. This program was founded in 2002 by the National Science Foundation Authorization Act and has been reauthorized in 2007 and 2010. The program gives grants to institutions to enable them to provide scholarship and stipends to those who are seeking to improve their STEM content knowledge. It also helps support the development of Master Teachers who are experts in STEM education. These awards are variable, and they do come with the requirement that teachers spend between 2-4 years teaching in a STEM classroom upon graduation.
Teachers in North Dakota can receive up to $1,500 of loan forgiveness a year through the STEM Occupations Student Loan Program. Although it's initially set-up for those in approved STEM occupations, the grant can also be received by STEM educators.
Although not technically a grant, teachers of all types (including STEM educators) can receive a Public Service Loan Forgiveness grant for spending 10 years teaching at a public school or other qualifying organization.
Organizational Grants:
While federal government grants offer students from around the country opportunities, they are not the only grant making body that prospective STEM educators can look to for support. Numerous organizations support learning opportunities for STEM teachers. Some of these awards include the following:
This award is given annually by the Society of Physics Students to a member of SPS who is currently enrolled in a teacher education program. The student must not be in their last semester of school when applying. The award is worth $2000, and it is based on a combination of scholarship, participation in the organization, teaching experience and ambitions.
Prospective 7-12 Secondary Teacher Course Work Scholarships offers one scholarship each year to prospective teachers intending on teaching math in grades 7-12. The maximum value of the award is $10,000. The award calls for a proposal that includes background information, transcripts, course of study, and letters of recommendation to be submitted along with an essay and cover letter.
The AFCEA Educational Foundation is offering awards of up to $5,000 are offered to both undergraduate and graduate students who are pursuing advanced training in STEM education. Further, the grant allows for a $1,000 STEM Teaching Tools grant for three years following graduation to help enhance classroom practices as long as a teacher remains inside a STEM classroom. Students must be in an accredited program to be eligible and must submit an application with transcripts and letters of recommendation.
School-Based Grants
Perhaps the most common type of assistance in the STEM education world are school-specific grants. These awards come from individual colleges and universities that offer STEM teacher training. While many of these awards are funded through the Robert Noyce Teacher Scholarship Program detailed above, some are more locally funded. A few examples of this type of award include:
This scholarship from WGU Washington gives students up to $5,000 if they plan to pursue teaching in either science or math. Those applying must complete an application, be officially admitted to WGU Washington and participate in an interview with the scholarship counselor. There are 10 undergraduate and graduate degrees that are eligible for this award.
Available through Utah State University, this scholarship gives a student up to $5,000 per year to pursue a degree in a STEM education discipline. The application must be accompanied by letters of support from two faculty members, and the student must be a junior or senior with a 3.5 GPA.