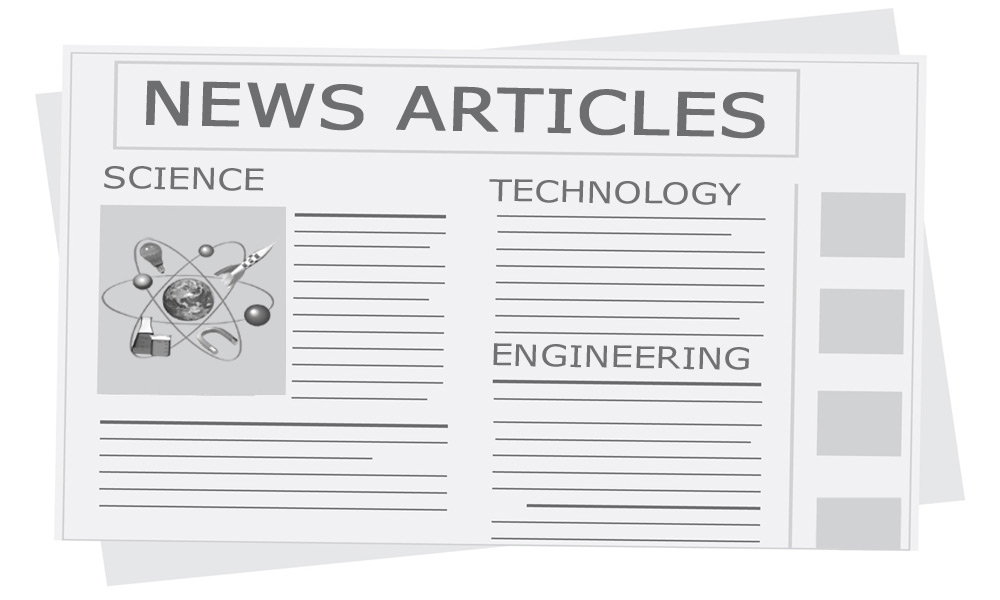 GETTING YOUR SCHOOL STEM CERTIFIED: PROJECT LEAD THE WAY
Posted By:
John Freeman
3 Comments
With the explosion of STEM options available to parents and students around the country, it can be difficult to stand out from the crowd. How does any one STEM program stand above the rest? One way to draw instant recognition to a school is to receive certifications from state and national organizations that can attest to a school's excellence in certain areas. Starting with this article, Stem School will feature a semi-regular feature on ways that schools can receive certification for STEM excellence.
What Is Project Lead The Way?
Project Lead the Way (PLTW)
is a national non-profit that offers STEM curriculum and professional development to educators. The organization links teachers and schools from across the country to enable them to provide high quality STEM education to the students in their school. PLTW offers a K-12 model that has been successfully integrated into a variety of schools: private, public, charter, urban, rural, and suburban.
The program offers five curriculum models. PLTW Launch is for K-5 students and is structured in modules that can be introduced into the classroom. There are currently two modules for each grade level, including light, material science, and motion, though more are currently in development. PLTW Gateway takes the model a step further for middle school students and provides them with foundation units in "Design and Modeling" and "Automation and Robotics" before allowing specialization in flight, energy, and many other topics. However, the main area of PLTW innovation is in the three year cycle of classes for high school students that offer advanced training in computer science, bio-medical science, and engineering. With new classes being offered and tweaked all the time, these courses are up-to-date and offer students a hands-on, engaging learning experience that prepares them to succeed in STEM.
Benefits of the Project Lead The Way Model
This model is showing results. A 2013 study by James Van Overschelde found that PLTW enrollment was expanding. Students in the program were observed to be more prepared for higher education, and they scored higher on math assessments. The median wage for those who did not attend college was 13.6 percent higher than non-PLTW students. These results have been duplicated by numerous researchers. With strong and consistent outcomes, many more schools and parents are becoming interested in the PLTW model, and some may intentionally seek out schools that adopt this curriculum to provide the best available options for their students.
Becoming a Project Lead The Way Partner School
The path to getting PLTW-certified is a two year process. The first step is to become a PLTW partner school. This happens as follows:
The District Administrator will submit an application expressing the district's interest in PLTW. The application will include school district information, contact information for district personnel, school information, projected program enrollment, and course intentions. A full list of necessary information can be found here.
After an application is received, PLTW will send the District Administrator an agreement that spells out the parameters of the partnership and details the software needed, partnership team, teacher education requirements, assessment practices, and equipment needed, among other items.
The school will then review and sign the PLTW agreement, returning it to PLTW no later than June 30th for the upcoming year.
The school will select teachers who will be responsible for PLTW classes. They must meet the training and education requirements as laid out in the program requirements. Teachers will enroll in teacher training that includes three phases: readiness, core, and ongoing training.
Schools will purchase any needed equipment and software as required by PLTW.
Becoming Project Lead The Way Certified
After a school has offered PLTW courses for two years, they have the opportunity to
become certified
. This occurs through a self-assessment that is submitted to PLTW for each of the programs being offered (engineering and/or bio-medical science). After the self-assessment is submitted, a school can apply for a site visit. The state certification team will visit the school, review all submitted documents, and ensure that the curriculum is being taught at an appropriate level to ensure academic rigor. After their review, schools will be informed about whether or not they have received accreditation.
Benefits of Certification
After a school becomes PLTW-certified, they have access to numerous resources that were previously closed. First, they become eligible to enroll students in recognition opportunities that can boost their resumes and make them more competitive when applying to colleges. Teachers may continue further into their professional development by becoming Master Teachers who can field new curriculum and receive compensation for professional development. Some states may offer schools increased funding for receiving this certification. Finally, the program will become more visible as a STEM destination for students. As STEM education continues to grow in importance, this will become an increasingly important part of parents' decision making processes when they decide what is best for their students.
Is Project Lead The Way Certification Right for Your School?
Although the only group of people who can decide if PLTW is right for a particular school is the leadership of that school, there are some things to consider. If a school is looking to get into STEM education and has no background, PLTW provides a framework for schools to initiate without having to reinvent the wheel. However, some schools that already have some STEM offerings may have to re-tailor classes or create new classes that meet PLTW requirements. So, while this certification does not fit the needs of every STEM school, it is a national option of which every STEM educator should be aware.