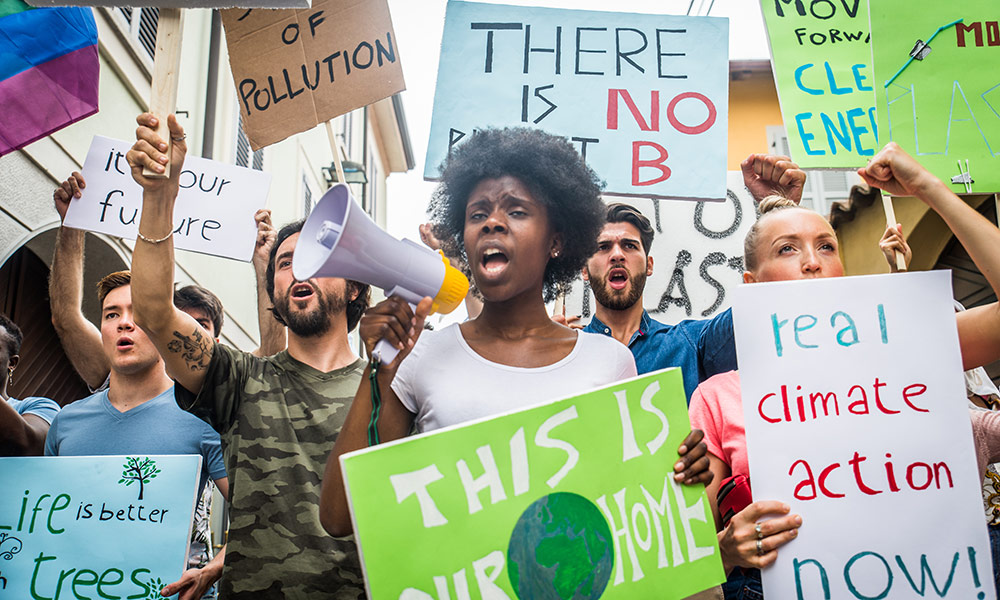 INCORPORATING ENVIRONMENTAL JUSTICE IN STEM EDUCATION
Posted By:
Admin
0 Comments
Many marginalized populations and communities of color experience disparities in access to natural resources like clean water. They also get disproportionate exposure to harmful environmental hazards. These and other issues comprise environmental justice, which integrates physical and environmental science with issues like race, class, and power. Environmental justice addresses environmental impacts on communities of color and provides rich learning opportunities in STEM education.

What is Environmental Justice?
According to the
Environmental Protection Agency
(EPA), environmental justice (EJ) "is the fair treatment and meaningful involvement of all people regardless of race, color, national origin, or income with respect to the development, implementation and enforcement of environmental laws, regulations and policies." EJ draws attention to communities that live the closest to and are most affected by environmental risks. They call for improving and maintaining a healthy environment for people living in these areas.
The 1960s Civil Rights movement helped propel the EJ cause. In 1987, the United Church of Christ's Commission for Racial Justice produced "Toxic Wastes and Race in the United States." The report showed a pattern of waste management companies building facilities in or near minority communities. According to the Commission, such actions reflect
environmental racism
, forcing minority communities to live close to sewage works, landfills, and other sources of toxic hazards. Environmental racism can cause residents to suffer health problems at greater rates than in other communities.
On February 11, 1994,
President Clinton
issued an Executive Order calling for more attention to environmental racism and the importance of environmental justice. In 2004,
Wangari Maathai
won the Nobel Peace Prize for founding Kenya's Green Belt Movement, which supported women's efforts to plant over 20 million trees in several local communities.
The Case for Environmental Justice in STEM Education
EJ invites students to take a critical look at how political actions and policy decisions impact the environmental health of marginalized communities. EJ touches on multiple STEM fields and encourages educators and pupils to pursue interdisciplinary approaches to solving environmental problems through scientific methods.
Integrating EJ into STEM education also helps students understand the lives of individuals who don't necessarily share their background, especially those who experience environmental consequences like asthma and lead poisoning. Youth who live in affected areas can benefit from EJ in STEM learning, which can teach them how to get more involved in community planning and improvement.
Strategies for Teaching Environmental Justice
Students in STEM are more likely to benefit from an EJ approach when learning more about the affected communities they want to study and help. When students work on projects with local citizens, educators should help them understand that building connections take time. Teaching the importance of listening and learning about
different perspectives
is crucial for project-based learning.
An integrated approach that brings together multiple subjects is arguably the best way to teach EJ. For example, students in chemistry and biology classes joined forces with those in ecology at Evanston Township High School in Evanston, IL, to learn about the causes and impacts of environmental racism. Ecology students learned about the effects of contaminants from textiles plants on predominantly Black and Latino communities. Chemistry and biology students joined in the investigation and all three classes reported their findings on the chemical effects on biological organisms in the affected areas.
EJ Education in Action
Nonprofit organizations can play a role in EJ by linking schools with community and educational partners. The
Urban Nutrition Initiative (UNI)
connects the University of Pennsylvania with West Philadelphia schools to help create curricula giving students more agency in improving their communities' nutritional health. The UNI takes an ecological approach to teach students about food production.
The
Edible Schoolyard Project
helps schools partner with their communities by teaching students to maintain gardens and prepare food in sustainable ways. The Edible Schoolyard Project provides more nutritional options to children who live in food deserts. It also engages students in all aspects of food production and consumption, enabling them to "cultivate meaningful engagement with their own health, the health of their communities, and the health of the planet."
Quality STEM education prepares students to be stewards of their communities and the planet. Incorporating environment justice teaches learners to think about how human activity affects various physical environments and those who occupy them. EJ education also empowers students in marginalized communities to learn about and advocate for more environmentally friendly decisions and policies.