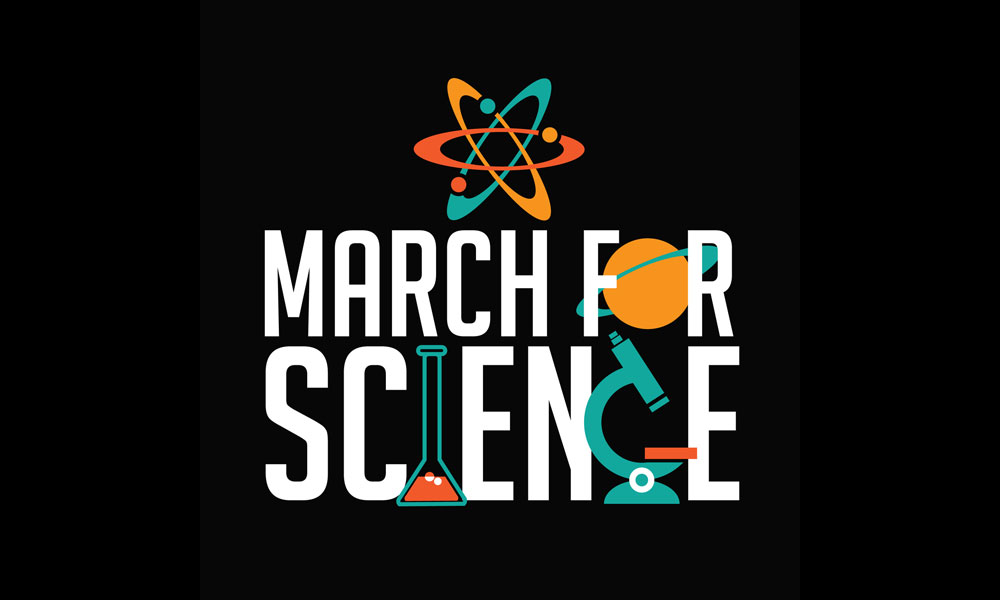 IS STEM ALREADY IN TROUBLE? HERE'S WHAT YOU CAN DO
Posted By:
Mantha
0 Comments
Many scholars, parent, schools, and even students are currently excited about incorporating STEM (science, technology, engineering, and mathematics) initiatives and STEM education curriculums into society's way of life. Unfortunately, science is a hot topic in 2017 as many political officials are talking about and taking action to defund many science-oriented organizations. If the science-oriented organizations and events that we have come to love disappear, then the interest in science will slowly start to decline. We have already seen this in arts programs and in education in general. The future of STEM could already be in trouble. Here is what we can do about it:
Join in On Public Rallies, Events, And Marches
Not all rallies, events, and marches that have occurred between 2016 and 2017 have to be about one political party opposing the opposite political party- though depending on who you talk to, you could be getting that impression. These types of events are meant to stand for, support, or fund a cause that the general population deems incredibly important. Recently on Earth Day in April of 2017, the United States of America held a march in support of science.
Again, it is extremely important to note that this march in particular was NOT about political parties or their viewpoints. This march was to support science and to ensure that it is in existence, funded, and supported by the country to ensure that future generations can reap all of its benefits. Without science, STEM does not exist.
Get Your Kids Exploring and Experimenting
Science has built its foundation not on everything that has already been discovered (that subject falls under history), but on everything that can be explored, discovered, and improved. Science is not a stagnant subject that can be distastefully outlined in a textbook. Science is real and it is the reason our future keeps evolving to include all the advancements that we have come to rely upon: computers, medical equipment, vaccines and medicines, agriculture, and electricity. The list doesn't end there because there are millions of things that have yet to be discovered. That is why it is more important than ever to get your children out and exploring their environments. Get your children experimenting and trying to improve their world so that they do not learn to grow up being content with everything that they already have. Cancer still kills many people every year. Billions of people are going hungry right now. Cars still aren't safe enough to keep people from getting injured and dying in crashes. There is a real need for our children to tap into these areas of experimentation and exploration.
Focus on Your Own Strengths
If you are not the type of person that could go out and build a computer from scratch with all of the latest improvements, then don't worry. You are like many of the rest of us in that this simply isn't your strongest area of expertise. Are you good at recycling the items in your home, workplace, and community? Good. Start showing others that are interested how to recycle in a way that can fit into their current lifestyle. Do you love to garden? If so, ask for seed donations, plot donations, or funds to support a community garden and start feeding the hungry right in your own community. You may even find that others are willing to step right in and help with every aspect of the process. Additionally, you can use this time to educate others on how to grow their food, why food grows in a certain way, and what ailments different fruits, vegetables, herbs, and various other plants can help to heal or cure.
Your strength is just as important as the next person's strength. Every little thing that you do has the potential to make a massive difference. This is especially true if you can educate many people or start of chain of acts that people can "pay forward".
Speak Out When You See Something That You Know is False or Has Very Little Scientific Evidence
Unfortunately, science is incredibly political if you are living in America. Both sides have a tendency to believe certain points of science and deny others simply because it wouldn't line up with their own personal political beliefs. While not every person in America follows this rule of thumb strictly, it tends to affect the overall population very strongly. That is why you are likely to find a host of sources that are not scientifically sound that make absolutely no sense and could actually hurt people. If you have sound scientific evidence that disproves a statement made publicly, then you have a moral obligation to speak out. Every second that you know of this falsehood without speaking out is a second that hundreds of people blindly read the information and take it as truth. Science shouldn't be about politics, it should be about giving true information to people that need, want, and deserve it.
Donate to The Organizations That You Believe In
There are literally hundreds of different scientific organizations in existence that are dedicated to the empowerment, advancement, and betterment of life as we know it. These organizations consist of anything from your local public school's science club to the highest-level organizations in the entire country. It is important to vocally show your support for these groups, but in many cases just a few dollars could speak more than years of speeches. Monetary donations can be seen as proof that these organizations have support and are a lot harder to fabricate or stage than speeches on social media. If you do not have the money to donate to your favorite organization, then do what you can to educate people on its existence. You may also choose to hold fundraisers and events that bring a community together and raise a good chunk of money that you can donate in your entire community's name. These sorts of donations speak volumes about the support for science that you are trying to validate.
The future of STEM may already be in trouble if we do not start taking a stand for science. Regardless of your political affiliation, if you live in the United States or other countries of the world suffering from a disregard for science, Earth, and even medicine, you could already be seeing how the "death of science" could affect the overall progress of STEM.
If we all ban together to save science, then the future of STEM could look brighter and brighter each day that we move forward. If not, then the future of STEM could already be facing an untimely end. Silence is not an option if you support the advancement of STEM.