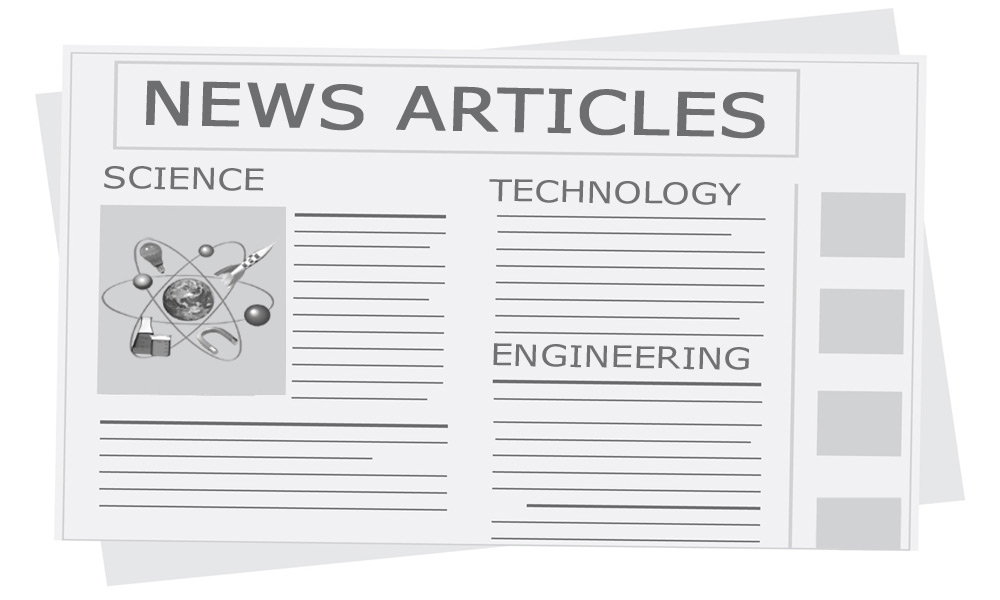 NYU-POLY BEGINS INNOVATIVE SOLUTION TO STEM EDUCATION
Posted By:
C. Pocock
0 Comments
As American youth fall behind their peers in science, technology, engineering, and math (STEM) fields, President Barack Obama recently announced a new approach. #STEMNOW is a new program that is being launched by the Polytechnic Institute of New York University (NYU-Poly). Dr. Theresa Maldonado of the National Science Foundation will be joined by the venture capitalist, Fred Wilson, for the launch. The event is supposed to be invitation-only and will mark the beginning of 16 different summer programs at New York University's Polytechnic University. Through the program, leading educators at the university in fields of bioengineering and mechatronics will become involved in educating America's youth in STEM education.
STEM Education on Twitter
At the same time as this program takes off, NYU-Poly will start a conversation about STEM using social media and the hash tag #STEMNOW. Participators in the conversation will be leaders in education, policy makers and students. The new initiative is expected to create a national drive toward improving STEM fields.
Despite President Obama's avowed commitment to science and technology education, students have continued to fall behind students in other nations in the fields of science, engineering, technology and mathematics. According to one study, only 2 percent of high school students had a decent understanding of what computer science is. Another study showed that 61 percent of high school seniors had no interest in STEM even though they were proficient at mathematics. For the United States to continue to improve economically, it must have individuals who are skilled at STEM fields.
One of the best examples of STEM oriented programs is Applying Mechatronics to Promote Science. Funded by the National Science Foundation and the Central Brooklyn STEM Initiative, this year-round program is offered at NYU-Poly. They work to send students from 24 of Brooklyn's schools to the program. While they are there, the students learn about engineering and science. They also work to build and operate robotic devices. From 2009 to 2012, 70 percent of the 3,200 students that attended the program saw their STEM grades increase by five to ten percent.
In the other programs, high school students learn how to extract DNA. Engineers are taught public speaking skills by theater professionals and high school students educate middle school students about STEM education. To ease the gender divide, female students are engaged in hands-on training in the field of cyber security. The following programs are some of the most innovative offered by NYU-Poly:
SMARTER Funded by the National Science Foundation, SMARTER places teachers into the engineering laboratories at the NYU-Poly. They spend time with the college's faculty learning about engineering in two weeks of guided workshops. Afterward, they spend four weeks researching topics in the field.

College Credit Courses One of the easiest ways to get high school students interested in science, technology, engineering and mathematics is to give them college credits for studying the topics. They can enroll in these classes for 75 percent less than the cost of normal college credits. While they pursue these undergraduate topics, the high school students become educated in topics like pre-calculus, Web design and engineering.

Bioengineering Research and Practice Through this program high school students get to carry out biomedical research. This includes hot topics like sampling and working with their own DNA.

CrEST Mobile During this program, students are taught Creativity in Engineering, Science and Technology (CrEST) at the NYU-Poly. Since the true mark of learning is the ability to teach the information, 12 of these students will go on to educate others in community-based organizations. They will teach new middle school students the information they learned about physical computing and electronics.

Cyber Security NYU-Poly has one of the oldest programs on cyber security in the United States. Through their on campus programs, they will offer camps for high school girls. There will also be boot camps for college professors and high school teachers. Offered in the summer, this program will prepare students for the annual Cyber Security Awareness Week. During the week, students will be challenged with topics in digital forensic, computer protection and hacking. Since cyber security jobs are increasing at a rate that is ten times higher than other jobs in the economy, it is one of the most lucrative fields available.

ARISE (Applied Research Innovations in Science and Engineering) ARISE was created for high school students who may not have ever been able to access STEM education. Some of the target populations include minority or low-income students. The program lasts for seven weeks and includes college-level training. Students will learn about protein engineering, civil engineering, composite materials, molecular design and urban engineering.

K-12 STEM Lab Boot Camp Twenty students are taken from their high schools or middle schools to complete this program. After learning about engineering, they will be given the opportunity to create prototypes through the use of a 3D printer.

NYU-Poly/NC SSSMST This summer institute seeks to teach counselors, leaders and teachers about STEM fields. These educators will be exposed to design skills, research and experimental techniques. Once the program is complete, these educators will return to their high schools with the ability to teach students about science, engineering, mathematics and technology.

Research Opportunities for High School Students Students will be taken from the Stuyvesant High School and Brooklyn Technical High School to carry out research. They will work next to professors and doctoral students at the NYU-Poly on topics in electrical engineering, web design, neuroscience, and cyber security.

Science of Smart Cities In this innovative program, students will be exposed to different ways that cities can be made more livable and sustainable. They will use technology and science to brainstorm ways to improve the safety and environmentally friendly nature of cities. The Irondale Theater Company will also work with students to help them present the various topics.

Tech Kids Unlimited With the help of technology, many special-needs students can improve their learning abilities and overcome difficulties. Tech Kids Unlimited, founded by NYU-Poly Professor Beth Rosenberg, takes students from the ages of 9 to 17 and gives them the tools they need to succeed. Students will get to attend a workshop on audio engineering and special effects. Through this program, students will be able to become the creators of tech culture.