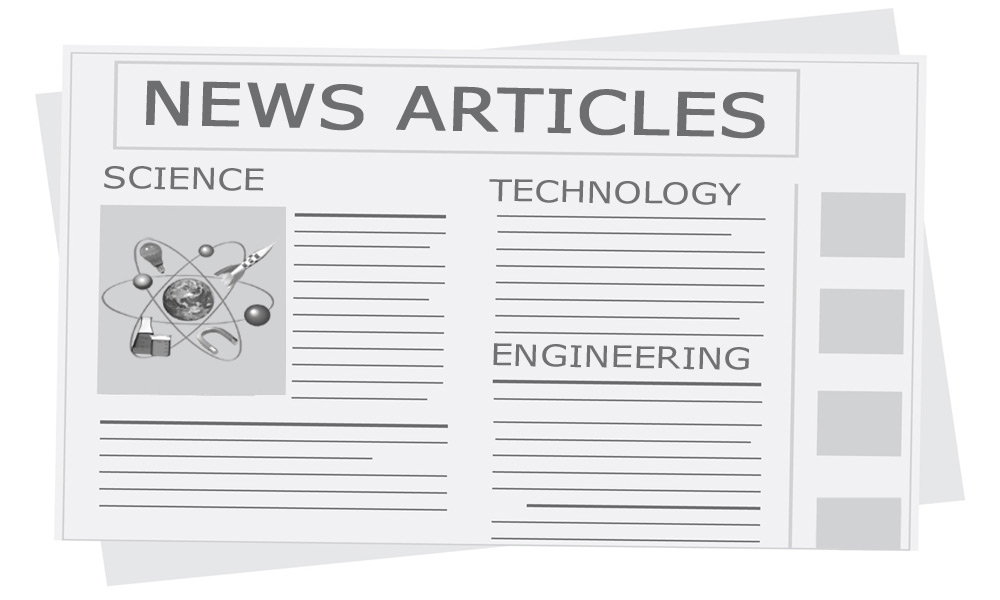 PRESIDENT OBAMA REVITALIZES STEM EDUCATION IN 2014 SCIENCE BUDGET
Posted By:
globalgal
0 Comments
Many educators and pundits are praising President Obama's 2014 budget proposal for education. The new plan of $71 billion includes $7.6 billion for the Smithsonian Institution, NSF and schools from K-12 through graduate levels. For schools, the goal is to improve the delivery, impact and visibility of
science, technology, engineering and math (STEM) learning
. Science research institutions will also have a direct role in influencing curricula. The new plan also moves 90 STEM programs across 11 agencies under the jurisdiction of the Department of Education.
The STEM Master Teacher Corps was originally introduced by the Obama administration in 2012. This advisory group started with 50 teachers and was intended to expand to 10,000 teachers within four years. Under the new proposal, STEM has been reorganized and revitalized to expand to 100,000 teachers over the next decade. Teachers committed to STEM education receive higher pay in exchange for sharing strong STEM skills, mentoring other STEM teachers and developing a passion for learning with students.
With more funding, STEM schools can continue to emerge across the nation. The Obama administration is in the right direction of equipping America's youth with the skills needed to fill jobs of the 21st century. STEM education helps students develop critical thinking skills and develop the ability to solve complex problems in science and technology. It's a win-win all around. The nation can continue to rank as a leading country for technological breakthroughs and scientific research, students attain higher paying jobs and the country gets to keep the most innovative companies right at home.
In addition to fueling the impact of STEM education for a better tomorrow, Obama's 2014 proposal comes along with other educational benefits across the board.
The proposal is helping to create a foundation for success in the early years of life. With its Preschool for All Initiative, low and moderate income levels will be afforded early educational programs and access to full-day kindergarten. This initiative is funded by federal tax on tobacco products, which will also have a substantial public health impact.
It creates a fund for revamping high school programs to focus on challenging technological programs, and to promote partnerships with colleges and employers to prepare students for easy transition into skilled jobs.
Career and technical education are being redesigned to align with the higher education and to meet the needs of employers.
Pell Grants will continue to deliver college affordability, and student loans will be more market based. The proposal includes a $1 billion Race to the Top fund to support grants that lead to higher education reform. Colleges that set responsible tuition policies will be given federal aid. There is also a $260 million First in the World fund to boost graduation rates.
By restructuring the federal job training system, services for job seekers and workers will be improved. The newly created Universal Displaced Worker program has been set up to deliver better employment services and training. An $8 billion fund has been set up as the Community College to Career Fund to support community college partnerships with nation businesses.
The Importance of STEM Education
As more and more jobs are becoming dependent on strong STEM education, crafting educational programs based on STEM education is vitally important to the future of the nation's economy. In addition, by involving community leaders, businesses and schools of all levels in STEM education, the youth are being prepared for the jobs of tomorrow. When STEM-related positions go unfilled due to a lack of candidates with the right skills, economic vitality, productivity and competitiveness suffer. Even Microsoft supports STEM education because it helps eliminate skill gaps. STEM encourages the following principles:
Identifying and spreading best practices across all educational levels
Supports states to ensure each student has access to high-quality STEM learning in fields critical to the economy, such as computer science
Utilizes innovative techniques to train teachers in technology-enabled professional development
Increasing career interest and degree production
Involving educators in the design of programs, internships and curricula rooted in the real world of work and state-of-the-art industry practices
Today, over 70 percent of high school graduates are not prepared for entry-level college courses in math and science in our nation. STEM is effectively lowering that percentage. STEM provides a rigorous and challenging high school program focused on science, technology, engineering and mathematics. Specific courses and educational pathways are offered to provide a good foundation for STEM majors at the college level. At the middle school level, STEM continues to provide standards-based and real world problem-based learning. It also increases student awareness of STEM occupations and fields. STEM education at the primary level stimulates student interest in wanting to take STEM related courses instead of being required to do so. All levels are given the opportunity for out-of-school learning opportunities in addition to in-school learning opportunities. Step by step, STEM education is stimulating interest in STEM fields and gearing students up for success with a hands-on real world learning experience.
Overall, STEM education is a way to impact the future today. Early exposure to STEM supports children's overall academic growth along with enhancing interest in STEM-related careers according to the National Research Council. If America is to succeed in a technology-powered world, it is essential that boosting science and math skills are critical. Laying the foundation for developing a workforce that is literate in science and math is what STEM is all about. It is a meta-discipline that will propel the country forward. With Obama's new proposal, it's full speed ahead.