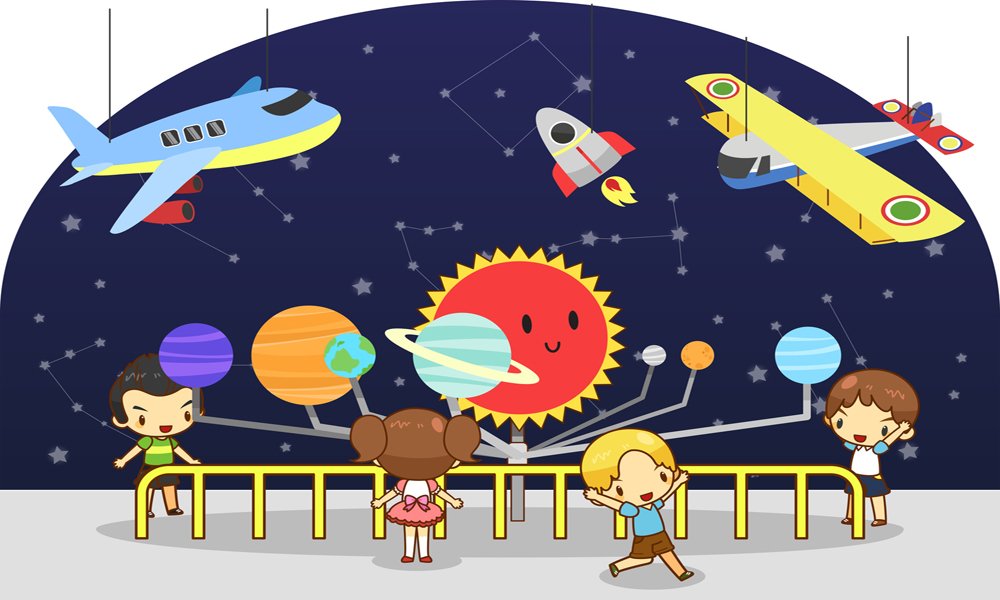 IMPORTANCE OF CHILDREN'S MUSEUMS TO STEM EDUCATION
Posted By:
Mantha
0 Comments
Many feel the implementation of STEM (science, technology, engineering, and mathematics) initiatives in schools and at home are an excellent start to equipping students with the tools that they need to positively contribute to society. The adventure, discovery, and learning do not stop there. There is an entire new world out there that children can touch, explore, and build. Children's STEM museums give children the opportunity to discover what they can do and what they can create.
STEM education is successful because the individuals involved are constantly thinking of new ways to shape the world around them. So, let us explore a few museums around the United States of America that let children do just that.
Indianapolis, IN
The Children's Museum Indianapolis is the largest children's museum in the world filling up 29 acres of pure childhood bliss. Children can enjoy touching various artifacts, building new creations, and even digging up dinosaur bones. There are three massive selections to discover from: The American Collection, The Natural Science Collection, and The World Cultures Collection. There is truly something for the entire family here. Because this museum would like learning to accessible for all, those that cannot afford ticket prices may qualify for a few different programs and grants.
Philadelphia, PA
The Please Touch Museum in Philadelphia prides itself on having a child-sized replica of Philadelphia for children to explore, build, and interact in. Children are encouraged to take the lead and touch everything! Complementary maps are provided, but children are also allowed to explore as they feel fit and encourage their parents to partake in the festivities as well. Children can even go on a ride on a real 1908 carousel that has been restored.
Boston, MA
Deemed the city's only "green" museum, this 100-year-old museum is easily accessible via public transportation, waterfront park, and 23,000 square feet addition. This non-profit institution of explorative learning is "is recognized internationally as a research and development center and pacesetter for children's exhibitions, educational programs and curriculum." There are more than 50 thousand different items that children can interact with, and multiple programs that children can play through to help facilitate learning in the arts, sciences, and altogether in life.
Houston, TX
The Children's Museum of Houston boasts about calling itself "A Playground for Your Mind". Children will go wild over the opportunity to run their own town in Kidtropolis. This is a fictional town right inside the museum where children learn the mechanics of building important town structures, operating banks, running businesses, and performing the daily tasks of a real city. These experiences allow children to work on their mathematics, science, and interpersonal skills. Children will also enjoy S.E.C.R.E.T. (Special Elite Crime Resolution and Espionage) which gives children the opportunity to work on complex thinking skills and quick action to complete secret spy training and missions. Don't worry if your child isn't into either of the above two stations because there are plenty of others that are designed to work their brains.
St. Paul, MN
This museum was inspired by kid-testers that helped shape the way the architects built the building. The overwhelming theme at this fun child hot-spot is immersion. All guests are welcome to interact with the rooftop art garden, a pretend neighborhood, and local habitats. Children can really plant and harvest real vegetables in the garden. This coming season will provide 10 all new and inclusive exhibits to help young learners discover the world around them.
Rochester, NY
The Strong Museum in Rochester is one of the largest history museums in the United States and prides itself in being the only of its kind to devote its focus on the study of play. Children will find themselves wowed by exhibits like Reading Adventureland, the world's largest popup book play center. If your child is interested in technology, they will love exploring the video game-lover's paradise inside of the museum. Children with light hearts and a love for living things will definitely be impressed with the Dancing Wings Butterfly Garden which is open all year long and can teach all about the life processes of butterflies.
Chicago, IL
Chicago is a place of incredible diversity, so why should the museum not take notice? The Kohl Children's Museum in Chicago has 17 completely different hands-on exhibits that not only teach about the mechanics of life and its daily tasks, but also about empowerment and strength and how to use it in everyday life. Young children will love learning about the water cycle and the various functions that water plays in daily life at Water Works. They will also get to take care of sick animals at the Pet Vet station. But if neither of the above stations sound like fun, check out the other 15 that are just waiting to be discovered!
Jersey City, NJ
The Liberty Science Center in Jersey City is truly a one-of-a-kind science museum specifically targeted at youth that is interested in the various areas of science. Your child can even enroll in a summer camp and get an even more comprehensive science learning experience. Learners of all ages will have loads of fun exploring the various exhibits in the museum ranging from a Myth Busters style of learning to an exhibit all about optical illusions. Wind down the excitement for your feet for just a bit and watch an IMAX and 3D film to conclude your visit.
Supporting children and the interests that they have in STEM education related areas is one of the best things a parent, teacher, and loved one can do. The world that surrounds children is meant to be felt, embraced, and sculpted. With the right guidance, your child could be the next scientist or engineer to dramatically change the world. Children's museums are just another of the many perfect places that help do just that.