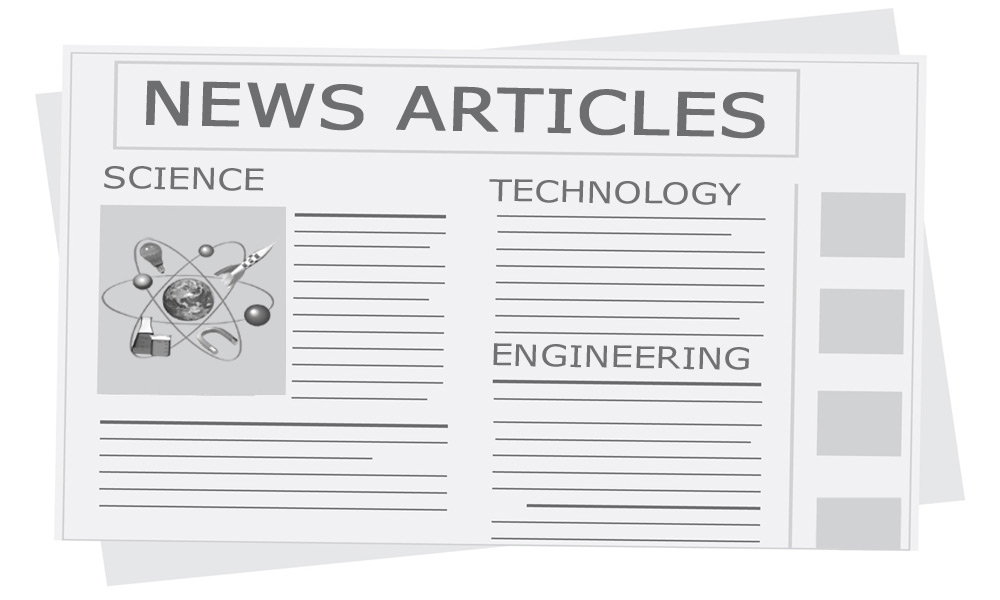 THE NATIONAL EDUCATION FOUNDATION'S (NEF) CYBERLEARNING IS COMMITTED TO STEM EDUCATION
Posted By:
MzTiaRose
0 Comments
The National Education Foundation
The National Education Foundation's (NEF) foremost objective is to bestow grants and scholarships to meritorious students for use in the quest of their higher education goals. The NEF's aim is to facilitate education programs throughout various communities in order to contribute to individual and neighborhood living ideals. This results in the progress and advancement of individuals. Moreover, the NEF seeks involvement in suitable research relative to their commitment objectives.
The National Education Foundation spearheads significant non-profit work on a national level. In doing so, they have the ability to link the educational and employment skills divisions by imparting superior-class education STEM (Science, Technology, Engineering, Math) for English, exam preparation, information technology, digital mastery, and business leadership education to entire populations of underprivileged students as well as adults. Connecting the academic and digital gaps through cyberspace learning, NEF includes as part of its chief services, the NEF University and CyberLearning. These programs offer information technology education, commercial business, testing preparation, digital mastery, and science and math teachings to millions of inhabitants in various countries around the world.
The National Education Foundation recently launched its multi-million dollar program for grants in order to increase and enhance STEM education in our nation's K-12 learning institutions. In order to secure participation, K-12 schools and K-12 school districts must meet a 35% or more qualification of students who are eligible for the Free and Reduced lunch program.
NEF's Academies for CyberLearning propose superior-quality customized course programs in STEM and relevant other courses geared in the direction of core curriculum benchmarks as well as state requirements for all 50 states. The groundbreaking Adopt A School grant program matches STEM grants in collaboration with State University of New York (SUNY). This federal proposal is a landslide win for all parties involved including the K-12 schools, businesses, and many students nationwide. This is a partnership providing K-12 schools with superior STEM learning.
The Adopt-A-School grant also provides STEM academic monies in order to fund stipends for teachers, student incentives and rewards as well as teacher instruction in preparation for STEM learning. An unparalleled bonus is the provision of an academy for parents in the area of information technology and business, professional development training sessions for teachers, and a free-of-tuition staff development program for potential employers within the community neighborhood.
CyberLearning
When pondering the true definition of cyber learning one envisions a form of knowledge and learning facilitated through system-linked computers and network technologies. This is precisely why the name CyberLearning was the perfect choice name for the National Education Foundation's complete method solution. It empowers pupils to move forward a grade in an approximate period of 30 learning hours in a single subject matter such as reading or mathematics. Some of the highlighted CyberLearning tools include remote distance-learning and online labs, data imaging formats, virtual environments, smart tutoring instruction systems, cyberspace STEM knowledge groups for students and faculty.
The best description for CyberLearning is the use of web linked computing and the technology of communication in order to support instruction. CyberLearning has the wonderful capability to convert conventional methods of learning in order to give students the opportunity to have educational experiences that would quite conceivably not be possible. CyberLearning offers students the opportunity for accurate query experiences, innovative activities to aid in problem solving, and the invaluable experience of learning to work in partnerships with other students. It affords students the opportunity to learn new methods of understanding content and provides instructors with alternative ways to work with student learners.
It is incredible to note how far we have come as a society in the advancement of learning. There are various advantages to computer-based learning. The list is extensive, yet easily summarized in a few short highlights: cyber learning can diminish travel time and transportation costs for those students who learn off-campus. Students also have the choice and capability to study in any location where they have computer access and a connection to internet cyberspace. Often, learning modules are self-paced and provide students the opportunity to learn at their own comfort level and pace. Many programs offer the online message board discussions, which are available around the clock for students to be able to chat with their classmates and/or teachers.
Another terrific aspect of cyber learning is that it develops knowledge and comprehension of how to use the internet as well as builds strong computer skills that will only help students throughout the rest of their lives. This will enable students to seek gainful employment thereby improving their odds for successful careers. As a bonus, all of this knowledge also builds self-confidence. An important plus is the motivation given to students to take charge of their own learning.
The innovative CyberLearning methods and formats have the very positive capability to enhance instruction from conventional on-campus classroom learning and tangible laboratories to more unceremonious settings such as online formats. This is exciting and original learning. Now is the time to invest in the education of our youth and our future.
The Adopt-A-School Grant Program
The National Education Foundation has indeed fashioned a highly original and creative solution that will make great strides to help our youth and humankind. The NEF's tireless efforts provide STEM learning academies to K-12 schools and school districts. They might otherwise not be able to afford to give such great opportunities to their students due to budgetary limitations. The Adopt-A-School program establishes the possibility of implementing STEM resources across K-12 institutions. NEF created a groundbreaking CyberLearning program as a method to tackle the challenges and financial constraints of many low socioeconomic school districts. The Adopt-a-School Program is an awesome means to linking the gaps. The Adopt-A-School program CyberLearning is a private sector and public entity collaboration that initiates a positive working rapport that will result in social interaction and change by expressly providing STEM education tools and resources to underprivileged schools.
The program's goal is to provide training to countless employees and give them the job skills for which they would otherwise have to pay a much higher fee. Instead, the Adopt A School grants offer a superior STEM education to students of adopted schools. The grants provided by this program will allow students the opportunity to explore mathematics and science as well as teacher training. STEM skills are highly needed in today's society as well as in our economy. Because technology is so far advanced, the need for competent and proficient staff members is a high priority. This proposal implements the best in quality training through use of online teaching and online instructors.
If we set our sights on a brighter future for our country, then the direction we must take is to invest in our youth. This is how we secure a prosperous and forward moving America. Investing in our youth's education is paramount to their success as well as to our country. It is evident that when we forsake our youth and do not give them the opportunities and access to becoming educated, we deprive them of becoming our future leaders. The notion of making real and genuine investments in education and technology seems to evade us as a society. Our focus should be to remedy the lack of education as well as to lower the high school dropout rates, the ever-increasing number of homeless people, and the constant cuts to school programs such as sports and music. These are all issues facing our students - our future. We must not become desensitized where our youth is concerned.
The Adopt-A-School grant program is a nationwide plan and a win-win situation for all parties involved. Our students as well as K-12 schools and businesses throughout the United States will benefit and reap all the rewards this program has to offer. Every school within our nation should inquire as to their entitlement to seek qualification and eligibility to become a part of the Adopt-A-School grant program. This program offers a unique opportunity and pioneering approach in an effort to narrow the gap between academics and employment job proficiency. This program is the greatest gift to America's youth and their future. As a collective entity of humankind, we must genuinely believe in our youth. We must have their best interests at heart and at the forefront of our minds. Our efforts will catapult the "powers that be" into action for the benefit of our students. Our youth can lead our nation to prosperity and success.
A perfect closing quote, which seems quite apropos, comes from the famous humanitarian, Nelson Mandela who said, "Safety and security don't just happen, they are the result of collective consensus and public investment. We owe our children, the most vulnerable citizens in our society, a life free of violence and fear." Perhaps violence is not relevant in this instance, but fear can certainly come to those not given knowledge through educational resources. We all know that knowledge is freedom.