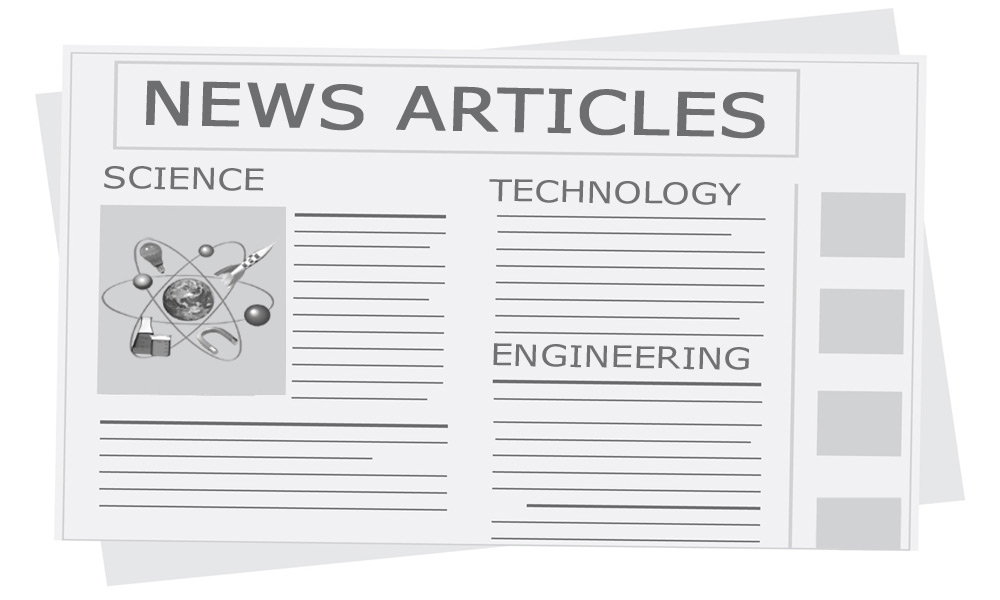 VISUAL LEARNING IN STEM EDUCATION
Posted By:
Celine Van Damme
6 Comments
In traditional education, students have to study from text books. Text books contain valuable information, but it is not easy to study abstract topics from text books, such as fractals, integrals, and sound waves. When a link between real science is missing, students have a hard time to understand the concepts. Also, chances are high they will easily forget what they've been studying (
1
).
Showing kids how concepts relate to real science is one of the challenges for STEM education. It will encourage kids to learn more about science than when there is no connection with real science. In the long run, it will stimulate kids to pursue a career in the field of science and engineering.
One way to overcome the problem of learning through text books is introducing visual learning. Visual learning is a learning style which connects words with images, mind maps, diagrams, etc. Studies have shown that kids learn much better and faster through visual learning (2).
The last few years, we notice a variety of tools that support visual learning, for instance online tools such as Many Eyes, Tag Galaxy, and Revisit. Each of these tools allows you to visualize and explore information in different ways. For instance, Revisit, visualizes the 200 most recent twitter messages about a certain topic. Instead of asking kids to read an article about Curiosity in the newspaper teachers can let them use one of these online tools, to explore more information about the robot on Mars in a visual way. It is a straightforward method of introducing scientific topics into class. The only drawback these kinds of online tools have is that they are not part of a lesson plan. As a teacher, you will need to collect different online tools, and build a lesson plan around these tools.
This is for instance not the case on the website of Discovery Education. Discovery education offers several free courses for teaching science and math to kids of all ages. Besides text material, they also explain how teachers can teach science to kids in a practical and visual way. For instance, to explain a sound wave to kids of K-5 they describe how kids can experience sound waves using a basin of water, paper clips and a couple of other materials. It is a compelling approach to let kids discover facts and knowledge about science and nature at a low-cost (3).
Besides, online visualization tools and websites, you can also use the iPad to visualize data and information. The iPad lets kids explore information in a different way due to its interactive component. To teach kids about sound waves on the iPad, teachers only have to install a specific IOs app on the device. For instance, the Loughborough Wave Lab app lets kids experience with sound waves. By tapping with their finger on the screen, they can see how sound waves appear, and move over time. The IPad is an attractive device to let kids learn more about concepts in science, but it is limited to one IPad per kid.
Such a problem does not occur when using a tool such as the Percussa AudioCubes. AudioCubes are smart light-emitting cubes that can be used to create sound, music and visuals. The cubes can detect each other's position, location, and orientation, as well as sense distances. They can be used by several kids at the same time. For instance, you can easily link the data (sound) received from the built-in microphone of the computer to the audiocubes. The AudioCubes can then display the sound waves by changing the intensity of the built-in LEDs of every cube. Kids can assign a meaning to every color, and experience with different kinds of sound waves such as high frequency and low frequency sound waves. They can even process different sound waves by moving the location and orientation of the cubes, or using the sensors of the cubes with their hands to add an effect to the sound waves.
All the tools discussed above show that there are many exciting ways to teach science to kids in a visual way. To make STEM education successful, we'll need to introduce these tools in the classroom. It will make our kids enthusiastic about science and engineering, and make them the top scientists of tomorrow.
References:
Smith, B. K., & Blankinship, E. (2000). Justifying imagery: multimedia support for learning through exploration. IBM Systems Journal, 39(3/4), 749-768. Retrieved June 20, 2001 from Academic Search Elite on GALILEO:
M. B. McGrath and J. R. Brown, "Visual learning for science and engineering", IEEE Comput. Graph. Appl., vol. 25, no. 5, pp. 56-63, 2005.