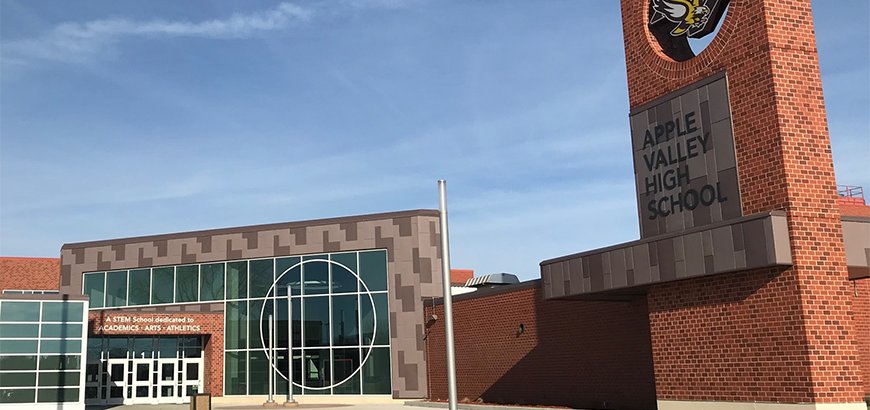 APPLE VALLEY HIGH SCHOOL
Location:
Apple Valley, MN
The District 196 Science, Technology, Engineering and Math (STEM) pathway includes Cedar Park Elementary, Valley Middle School of STEM, and Apple Valley High School (AVHS). AVHS is also the only District 196 high school that is a certified Project Lead the Way (PLTW) site and offers a Fabrication Lab and Multi Media Maker Space available to all students.
STEM education has become increasingly popular as parents and policymakers realize the critical role it plays in enabling the United States to remain the economic and technological leader of the global marketplace. In 2014 District 196 received a $2.99 million federal grant from the Department of Labor to transform Apple Valley High School into a school with a dedicated science, technology, engineering and math (STEM) focus over four years.