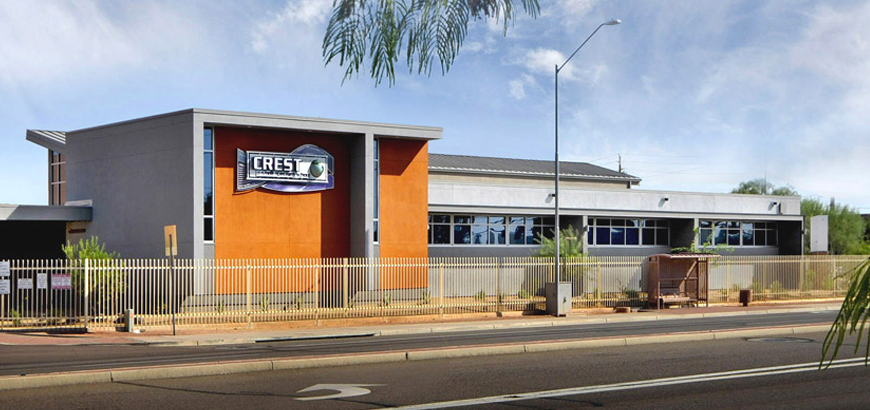 PARADISE VALLEY HIGH SCHOOL - CREST
Paradise Valley High School CREST is a special school found inside the larger campus of Paradise Valley High School in Phoenix, Arizona. The CREST in the name stands for "Center for Research in Engineering, Science, and Technology." This has led to this high school embracing a mission where they combine project-based collaborative learning in the STEM fields with a drive to push students into successful college careers rooted in STEM education.
The high school offers three primary programs of study for students to choose from: biotechnology, sustainability, and engineering. These programs of study allow students to take one or more courses in their area of focus in addition to the traditional, science, math, English, and social studies courses that are offered over the course of the school day. Each program of study starts with a collaborative project in the student's first semester to get the program off on the right foot by emphasizing cooperation and hands-on learning, and each program ends with the chance for students to embark on either an internship or an independent project so that they can apply what the high school's CREST program has taught them. Interested student's parents can schedule a tour or a shadowing experience of a current student to become more fully immersed in what Paradise Valley High School CREST has to offer.
In addition to its great STEM offerings, high school students also have access to all of the great extracurricular activities available through the Paradise Valley main campus, giving students the best of both worlds here.