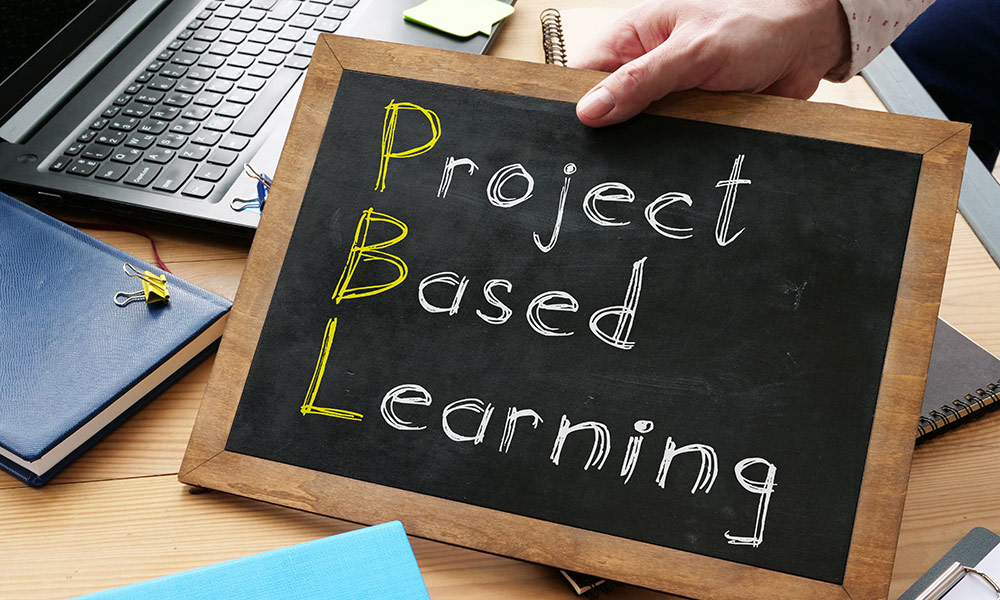 TEACHING AND PROMOTING PROJECT-BASED LEARNING (PBL) IN STEM
Posted By:
Admin
0 Comments
Students learn best when real-life problem-solving compliments information transfer in an educational setting. This is the goal of incorporating project-based learning (PBL) in STEM education. Preparing students for science and math competency requires more than teaching course content. PBL enhances the educational experience by connecting students with STEM subjects personally and helping them build essential decision-making and critical thinking skills.
Project-based Learning (PBL) and STEM
Real-world problems capture children's imagination, and effective teachers use PBL to leverage that creativity and vision. Instead of having students initially listen to a lecture or read about a STEM subject, a PBL approach first presents a problem for students to solve. After asking questions, doing research, and becoming familiar with the situation, students then learn the content they need to answer their questions and develop a working solution.
STEM is inherently interdisciplinary, and PBL exposes students to problems that touch on more than just one field of study. Learners learn how to look for solutions among several subjects and across disciplinary boundaries. STEM proficiency requires mastery of topics throughout the curriculum, which PBL enables. One result of PBL is that students can be better prepared to confront the technical, environmental, and economic challenges that face the world today and in the future.
Integrating PBL and STEM enables students to leave school and enter the workforce with the soft skills that will help them succeed. This teaching approach promotes small group communication, creativity, critical thinking, and collaboration, all of which are crucial in the workplace.
PBL in Action
There are many examples of PBL taking place in schools, whether they define themselves as STEM institutions. Increasingly more schools embrace PBL as a vital component of STEM education. Many of them enthusiastically share their experiences and ideas to help other educators integrate PBL into their classrooms.
Engineering and design concepts are easy to translate into PBL learning modules. At Dayton Regional STEM School in Ohio, eleventh-graders redesigned their school's faculty workroom to enhance efficiency. Some of their renovations included installing a more sustainable water cooler, increasing the storage area, and redesigning the kitchenette to expand cooking capabilities.
Many engineering projects expose learners to circuitry to help them solve design problems. Students at Benton Elementary School in Columbia, MO, built paper circuits to create Valentine's Day cards with blinking lights. Other students constructed solar ovens and tested them with flashlights to learn how light transfer works. The STEM curriculum at Tomball Independent School District (ISD) near Houston, TX, consists of a project challenging middle school student groups to use electrical circuitry to design dance pads with flashing lights.
STEM students can also benefit from PBL when learning about the natural world. Ninth-graders at the Dayton School each revitalized a miniature landscape by turning it into a vegetable garden. The project required researching viable plants and their suitability for the soil. Students at the Benton School worked on engineering solutions to reduce the number of mosquitos in a small town.
Many mathematical concepts lend themselves to meaningful PBL experiences. A project at Collaborative.org invites students to use geometry and measurement to build two virtual environments. Tomball ISD links to a project that teaches students about the mathematics behind sailboat sails. As part of this project, students use relevant math concepts to devise their own sails.
Impactful PBL and an effective STEM curriculum go hand-in-hand. Learning science and mathematical content is essential for preparing future professionals. However, content study is not sufficient without project-based learning to give students the tools and experience they'll need to contribute to an ever-changing global economy.