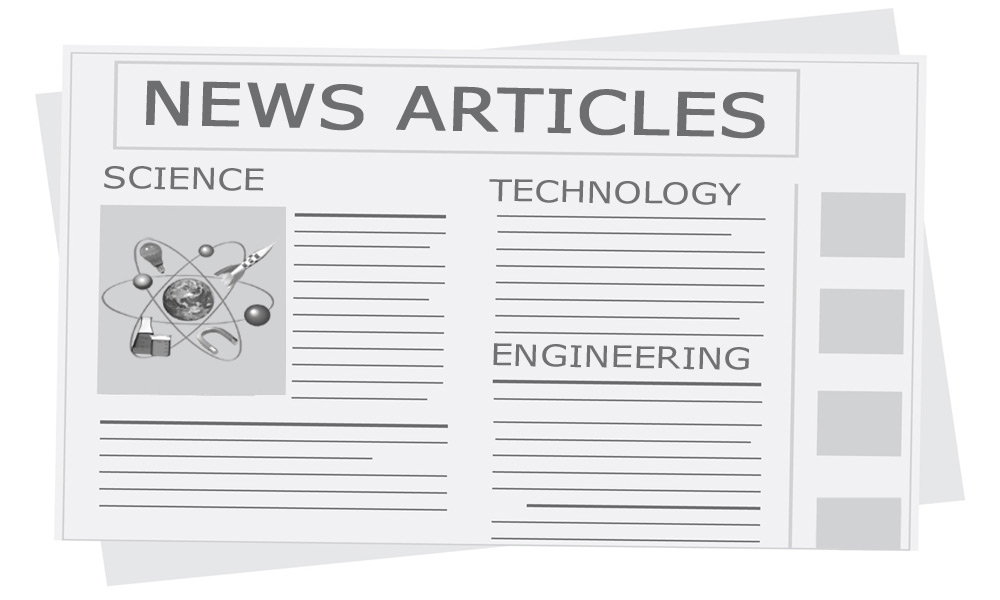 WHAT ABOUT STEAM EDUCATION?
Posted By:
tyler
12 Comments
By now, most people with an interest in academics know that S.T.E.M. stands for Science, Technology, Engineering, and Mathematics and know what a STEM school is, but the newest buzzword going around in STEM education is STEAM, which is an acronym for the same thing, but with the Arts included.
For the past few years, the STEM program has been heavily promoted and widely accepted since mostly everyone can agree that the need for workers with high tech skills in America is in high demand. As a result, dialogue about the future of Arts education seemed to become history, along with subjects like Psychology, Sociology, and ironically, History!
Even Republican Governor Rick Scott from Florida called for cutting funding for liberal arts education and degrees that "don't offer a good return on investment," and asked "Is it a vital interest of the state to have more anthropologists? I don't think so." Ouch. I wonder if he would be more proud of his daughter, who has a degree in Anthropology, if she studied something a little more "employable".
According to the advocacy group
Americans for the Arts
, Arts education has undeniable benefits:
Stimulates and develops the imagination and critical thinking, and refines cognitive and creative skills.
Has a tremendous impact on the developmental growth of every child and has proven to help level the "learning field" across socio-economic boundaries.
Strengthens problem-solving and critical-thinking skills, adding to overall academic achievement and school success.
Develops a sense of craftsmanship, quality task performance, and goal-setting-skills needed to succeed in the classroom and beyond.
Teaches children life skills such as developing an informed perception; articulating a vision; learning to solve problems and make decisions; building self-confidence and self-discipline; developing the ability to imagine what might be; and accepting responsibility to complete tasks from start to finish.
Nurtures important values, including team-building skills; respecting alternative viewpoints; and appreciating and being aware of different cultures and traditions.
All of this is undeniably important, so should all aspects of education get the same attention and priority?
A small group on Twitter seems to think so: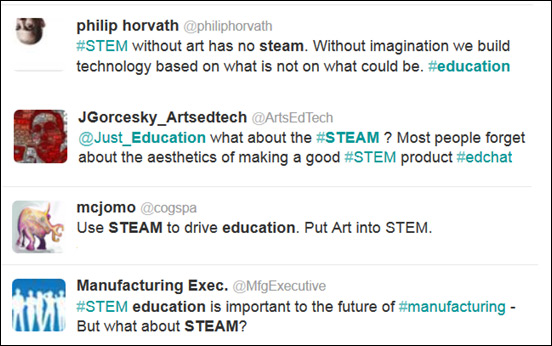 What do you think about adding STEAM to STEM?
See also:
STEAM Education Make Arts essential to STEM education
STEAM Education - Why Integrate Arts into STEM?